Don't think its a coincidence that Annie Sloan Headquarters are in Oxford, England and I'm a transplant from the UK. I will admit that part of the charm of Annie Sloan Chalk Paint® was knowing that she was from my beloved England. I moved here from England  in the 80's. I still retain my British Citizenship and have spent countless hours over the last 20 years dreaming of moving back to England. Not that I don't love California and all the sunshine, but just that I still have romantic notions of what my life would have been like if I had stayed. So obviously wen the chance to go to Oxford for a weeklong Stockist workshop came up I jumped at the chance.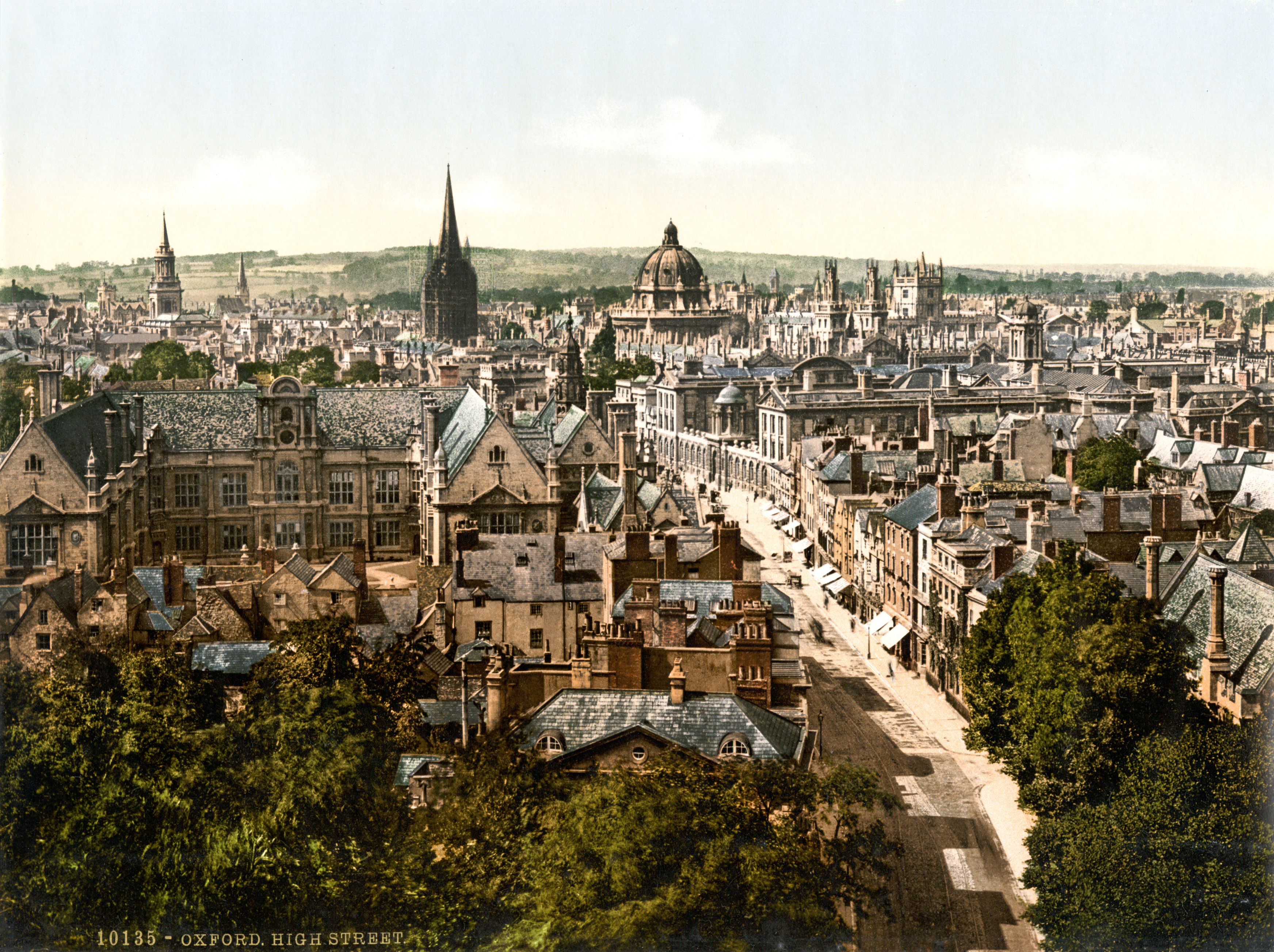 How cool is this picture? This is a photochrom of the high street in 1890-1900. Not sure what a photochrom is but this is a fabulously romantic image.
And finally a picture of my sister and I the day we moved here to America from Coventry, England. Notice the matching outfits? 24/7 people, we matched 24/7.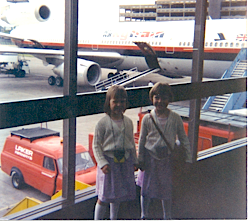 There will be more details tomorrow as our schedule unfolds.
Cheers! xo