This weekend I visited Solana Beach with my family for a little break. While there I stopped in at the local Chalk Paint® Stockist, Tadah. Her shop is amazing and beautiful, filled to the top with gorgeous home decor and gifts.
When I worked at the show Junk Bonanza a few weekends ago, Tadah was also one of the local chalk paint® stockists to work the Annie Sloan Chalk Paint® booth with us.
A Junk Bonanza vendor asked us to give her "money bags" a little extra chalk paint® bling.  So we stenciled them with Florence #Junk.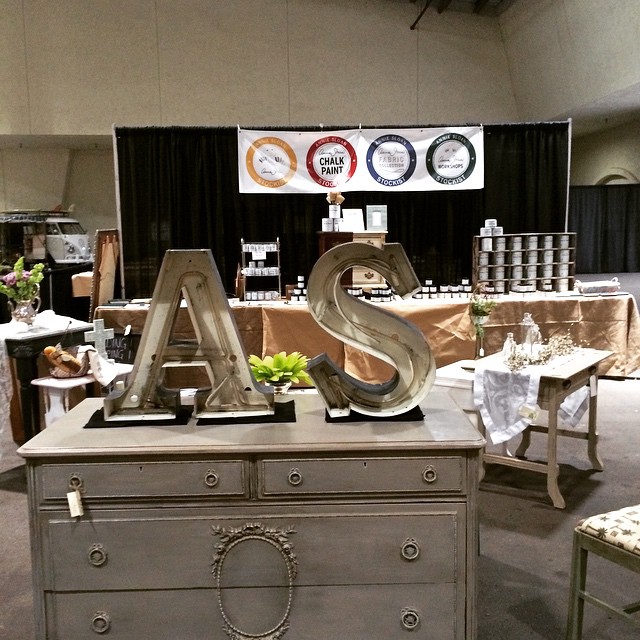 A shot of the Annie Sloan Chalk Paint® booth at Junk Bonanza in Del Mar last month.