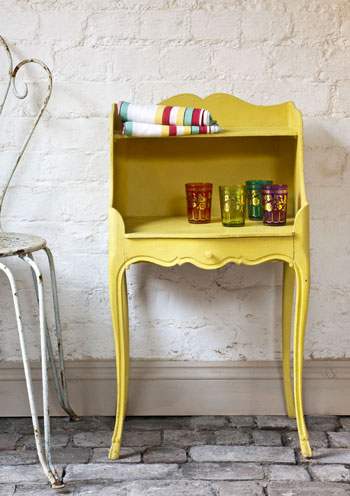 Annie Sloan Chalk Paint® English Yellow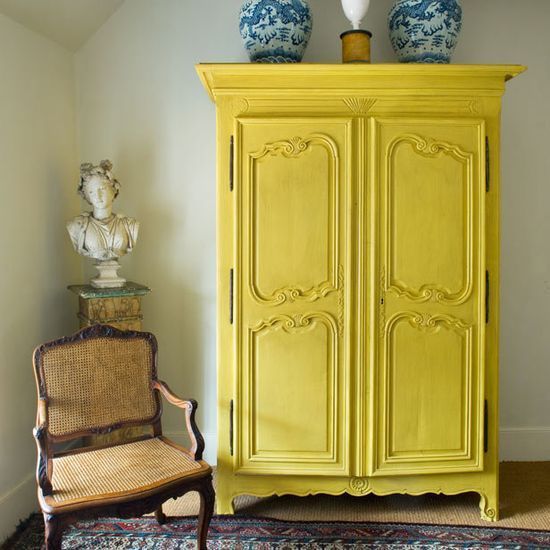 Annie Sloan Chalk Paint® English Yellow
At a recent workshop someone asked the question "what is the color that sells?" Well thats the million dollar question we all want to know.
But do you really want to paint to your customer or do you want to extend your artistic range and paint what inspires you? Lately I've been doing a little soul searching as to "who I'm painting for".
I've been wanting to try English Yellow for so long now I'm practically drooling but I'm thinking is anyone going to buy a piece of furniture in English Yellow? Yes!  I would. You know why? Because its different. And there is a painted piece for every body out there.
So I'm off to paint a pretty little coffee table in English Yellow by Annie Sloan. I'll let you know how it turns out. Oh, and how quickly it sells.
Come and see us at our store in Yorba Linda, Something Borrowed Something Vintage
*Pictures from Pinterest