So here we are almost one month out from opening up my dream shop. The temporary sign went up last night and I couldn't be happier.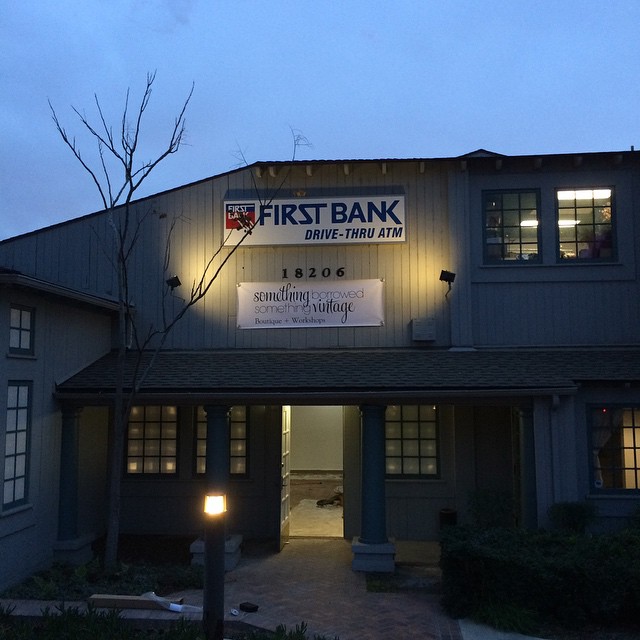 I leave for "train the trainer" training at Unfolded headquarters (the distributor for Annie Sloan Chalk® Paint)  in 2 weeks. I will keep you posted with lots of pics thru my Instagram account. 
I have been cleaning and scrubbing the floors at the new shop. Honestly, my hands have never hurt so much.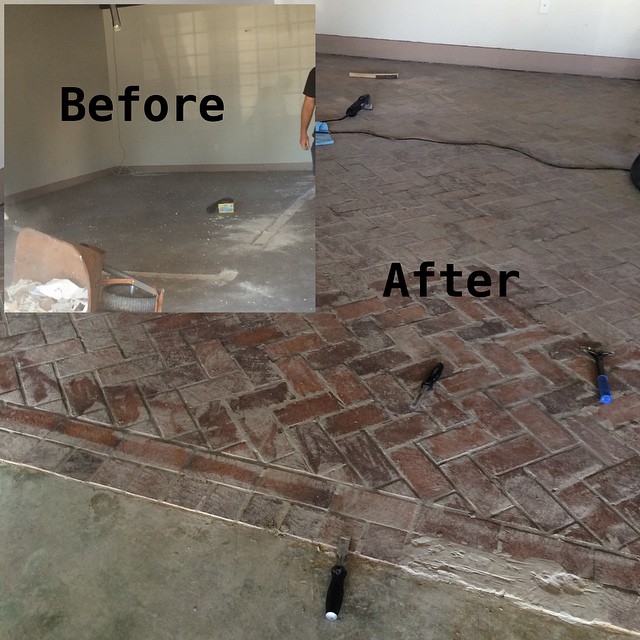 If you want to know how to get thinset concrete off of brick pavers please ask me. I tried everything! When it comes down to it. Oh Henry adhesive remover and a 2 inch razor scraper did the most good.
At the very end I rented a floor polisher from Home Depot with a diamond bit grinder. It worked but it was dusty and messy. It ground down the thinset as well as all the brick and still didn't get into the mortar lines between the bricks.  Which I chipped away.
I've also been working on these beauties which are driving me bananas! I had a vision but then I lost it. So I'm leaving it for a few days and I'll come back to it which usually works for my vision block. LOL
We've added another workshop by the beautiful and talented Sara Kim of Handcrafted by Sara Kim. Big Paper Flowers!  In this workshop she will guide us through making huge paper flowers. Which are great for decorating a photo wall at a wedding or shower. Decorating a room (I'm planning on making several for the new shop wall). Please join us as we'll be in our new space by then and it will be the inaugural workshop with drinks to boot!
Today I am meeting with the sign guy to get our new sign in the front of the shop.  At least its not a day where I'll be down on my hands and knees chipping at concrete! Whew! Theres a lot going on but I love it all and am so blessed!
XO,
Lisa