Hi friends, I'm so excited to announce that Something Borrowed Something Vintage is an approved Annie Sloan Chalk Paint© Stockist!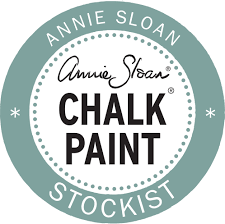 It was such a great process and everyone at Unfolded, who is the distributor for Annie Sloan here in the US,  was so helpful.
I CAN NOT WAIT to go to the training in New Orleans. Which is where Unfolded has its headquarters. I will for sure be taking tons of pics and updating you all about the wonderful people I meet and everything that takes place.
Our new location here in Yorba Linda, California is coming along. We got our hot little hands on the keys to the new shop and in no less than 2 hours we started demo on some interior walls that will be our future boutique floor space!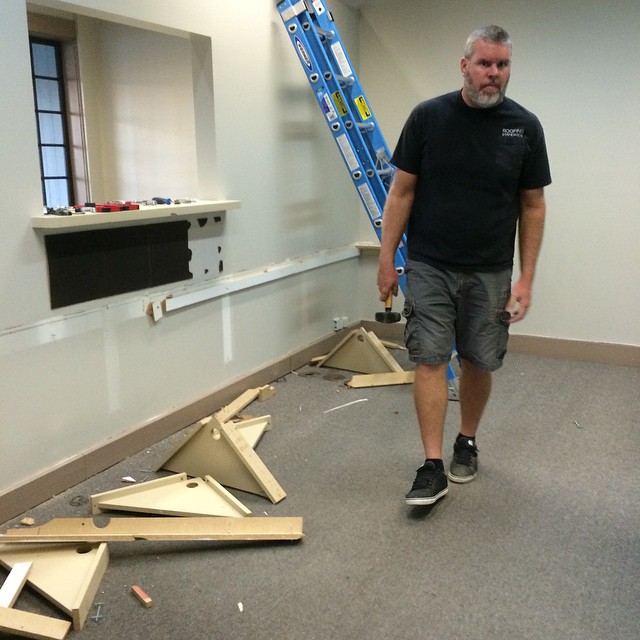 There is Mr. SBSV looking not too happy with a hammer in hand! I promise he's pretty cute and wont try and demo you when you come in to the shop! 🙂
And these two little cuties are just checking on Mr. SBSV's work to make sure its done right! Thats my baby girl and my brothers son who when I told him we were gonna' have a "hammer party" said "alwight!" with a little fist pumping action.  These two little "helpers" get up to some wild shenanigans and I promise you WILL see them at the new shop when we open in March.
I am working on my shop counters and of course they are recycled and from an old shop that is closing down in the next town over. I just love a deal and making something my own with some wood and paint. And the best part is they're on wheels!!!
T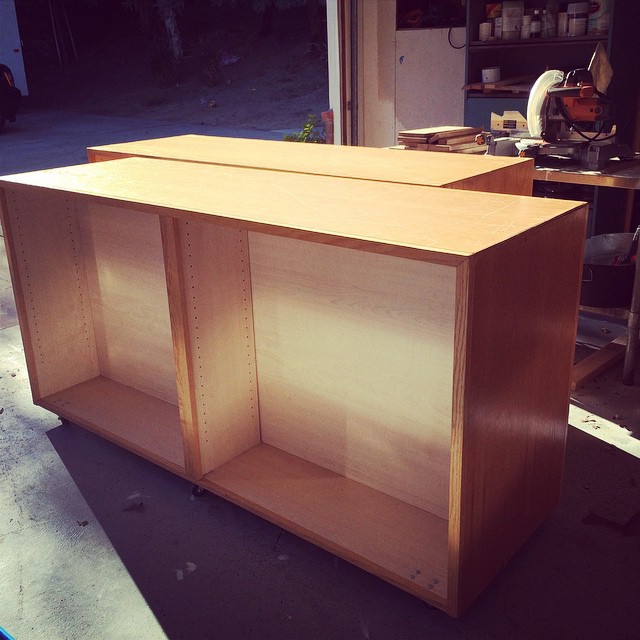 They're super sturdy and big which is awesome since they will be seeing alot of action (i hope) and I like room to spread out. I'm planning on putting a false front on with some trim and beadboard. The other side is open shelving too which will be facing in for storage, tissue paper, bags, etc. And the best part is there's two of them so one will be behind me against the wall for extra storage and the other will be in front for a real live counter! Anyway thats the plan for now and I'm sure it will change as I come up with other ideas. I will keep you posted on their progression.
And I'll leave you with a little sneak peak of the front of the shop with my banner I photoshopped in. Ha! Doesn't it look fun? Im so excited for our Grand Opening party in March! I wish you all could be there! 
Cheers and Blessings!
Lisa