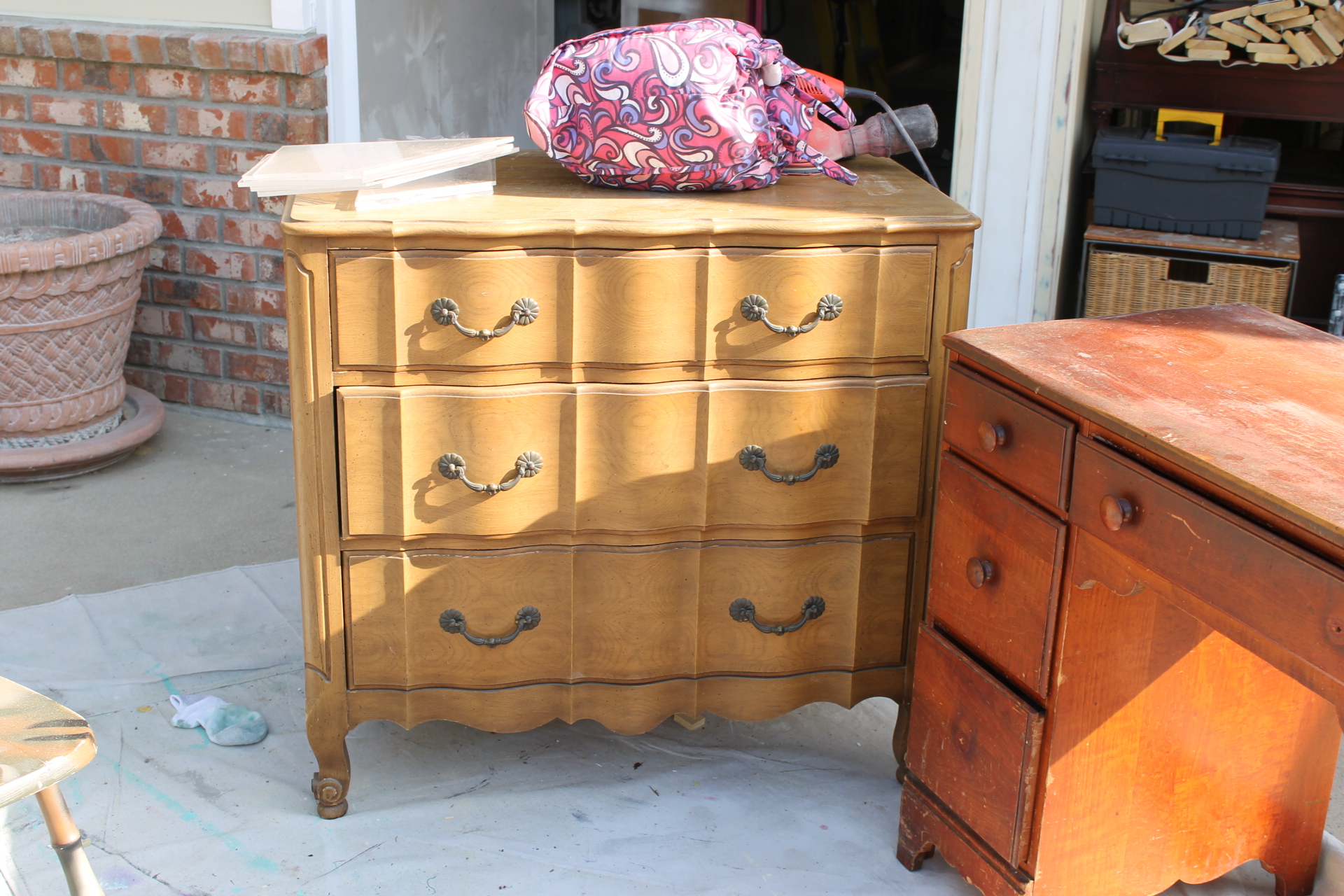 Before, this dresser was already a looker
But then I mixed a little of this paint I got free from the dump…
with this red paint I already had in my stash…
To make this beautiful salmonly coral color…is salmonly a word? hmmmm, nope don't think so but it looks good!
Add a little primer to my dresser to equal this….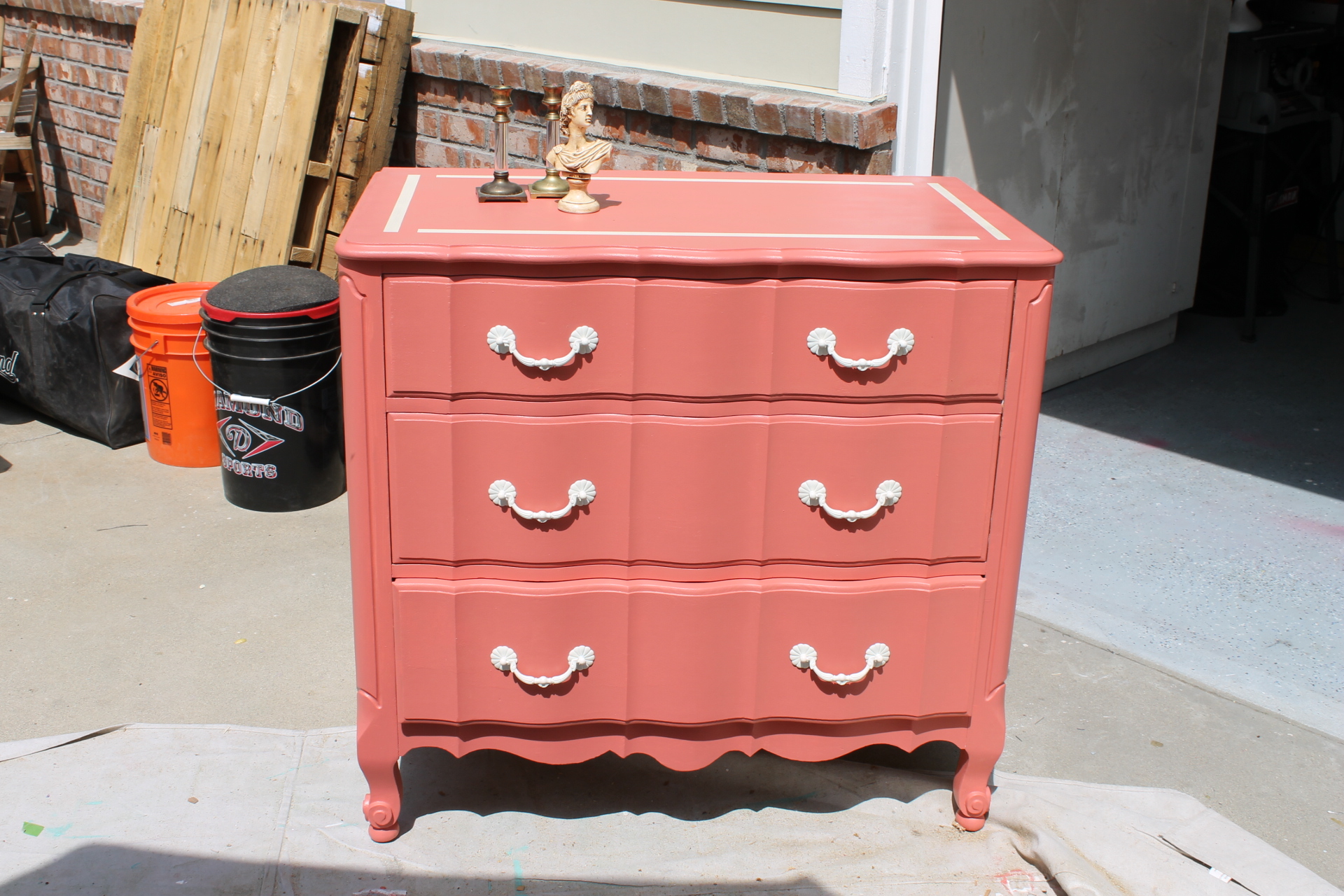 Again,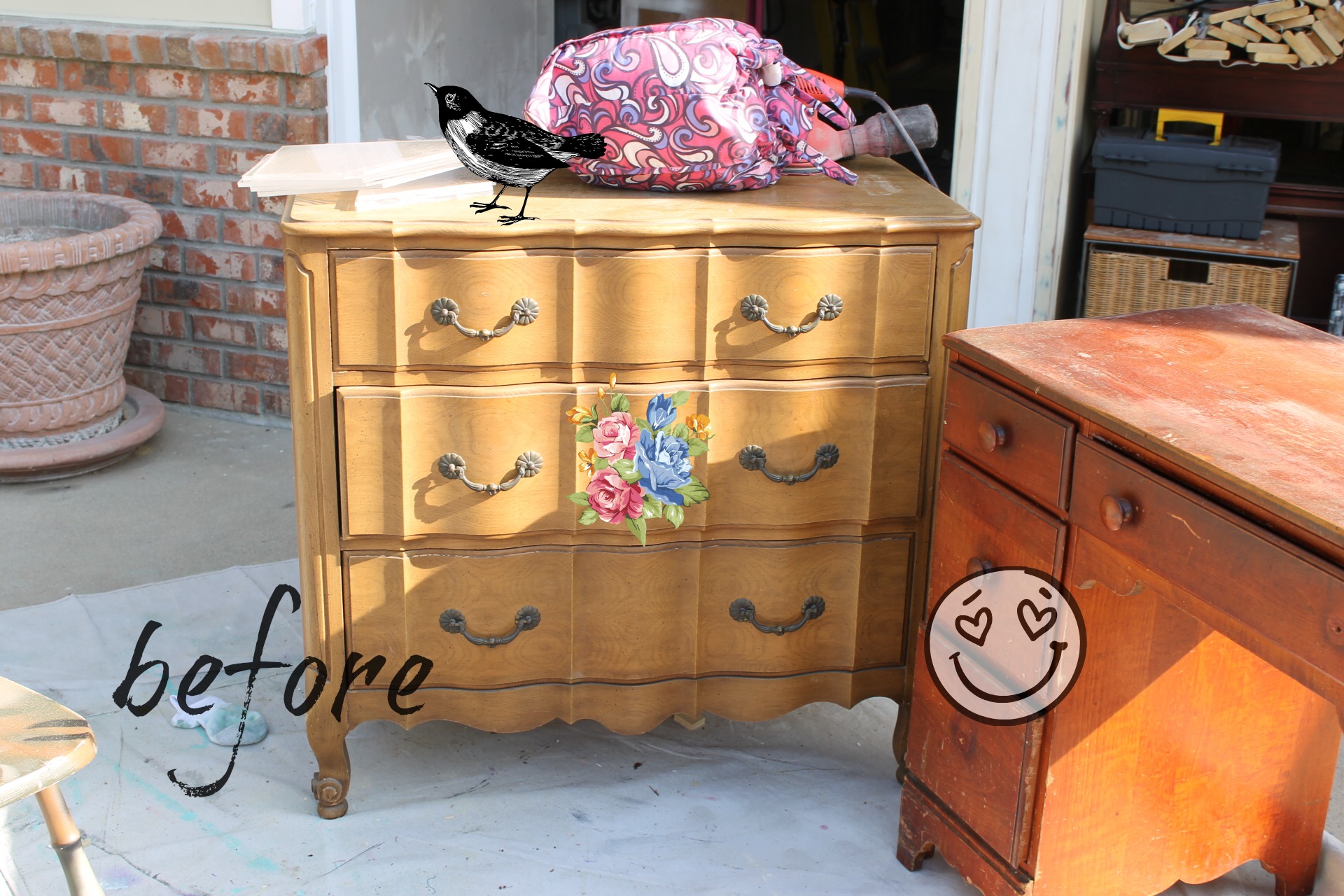 I was already in love with it before, but now….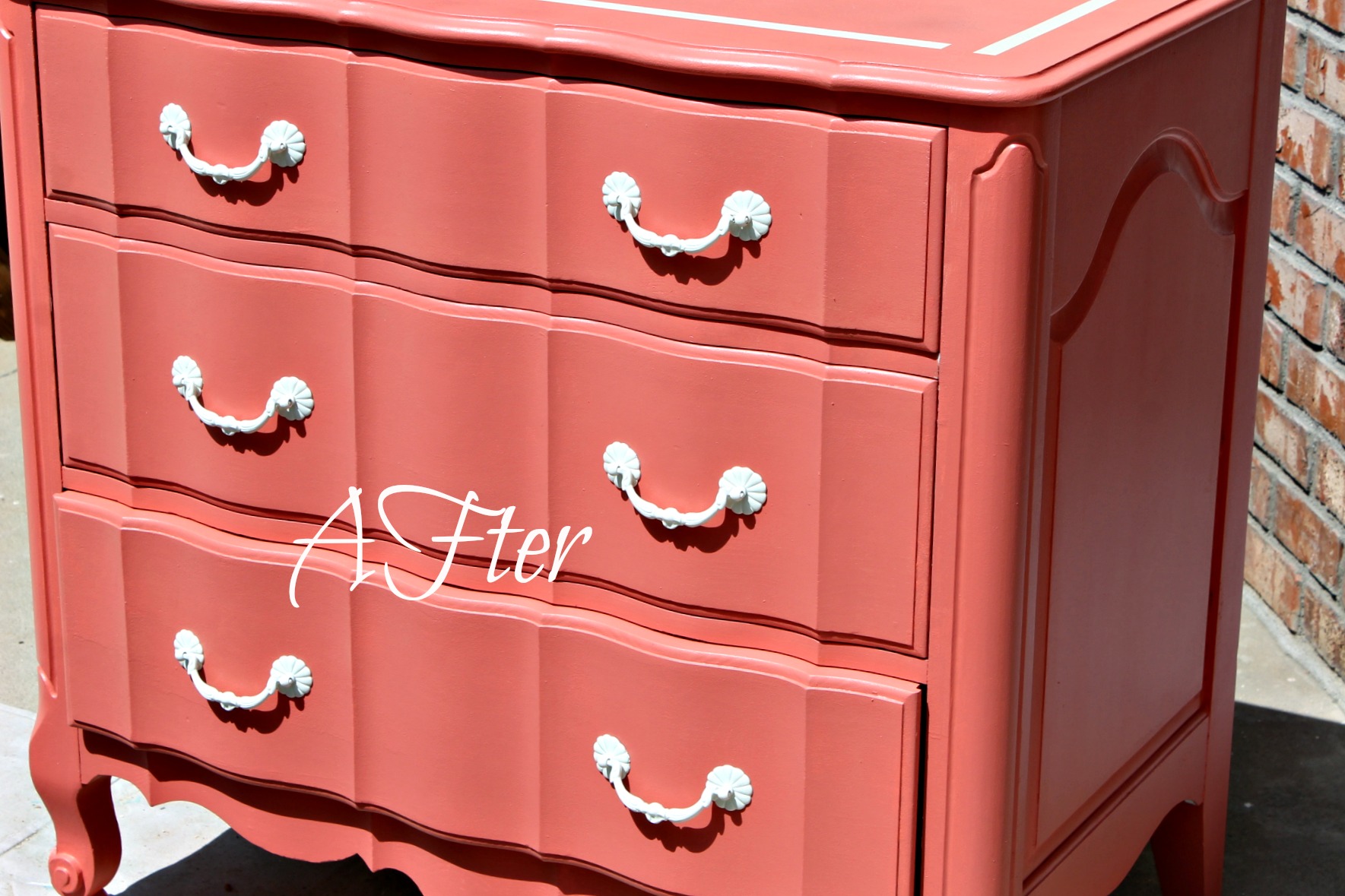 muahhhh!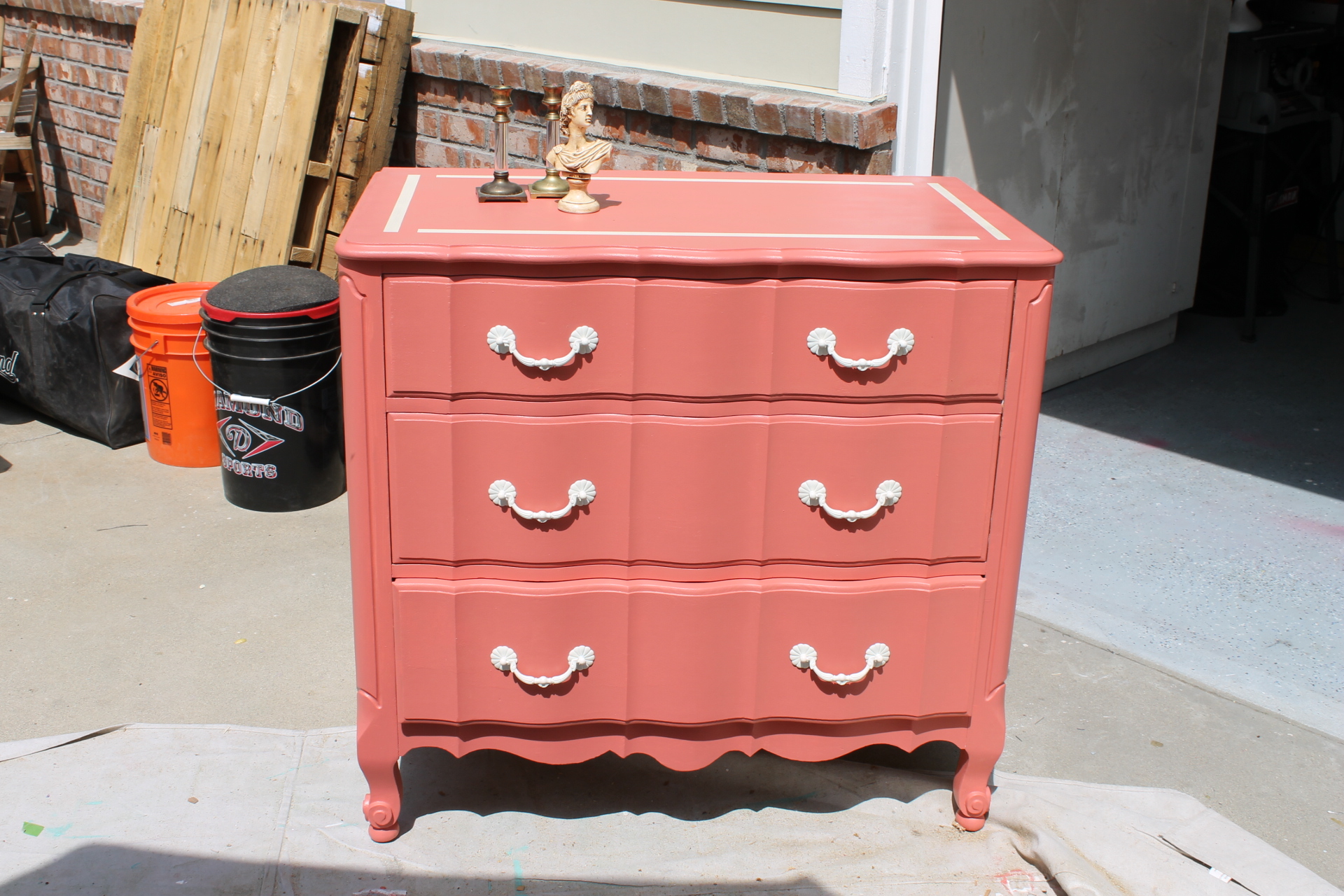 Striped detail on top…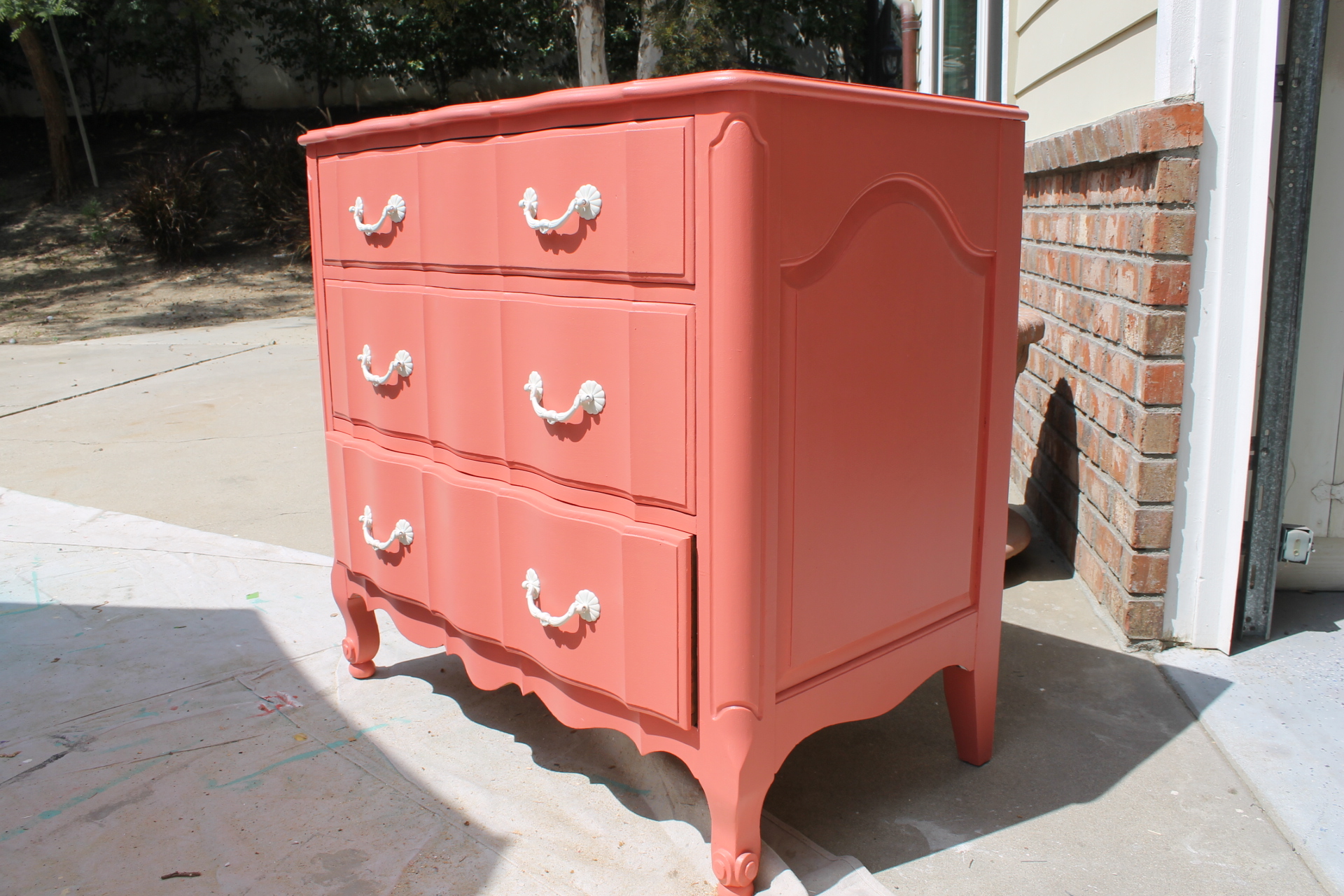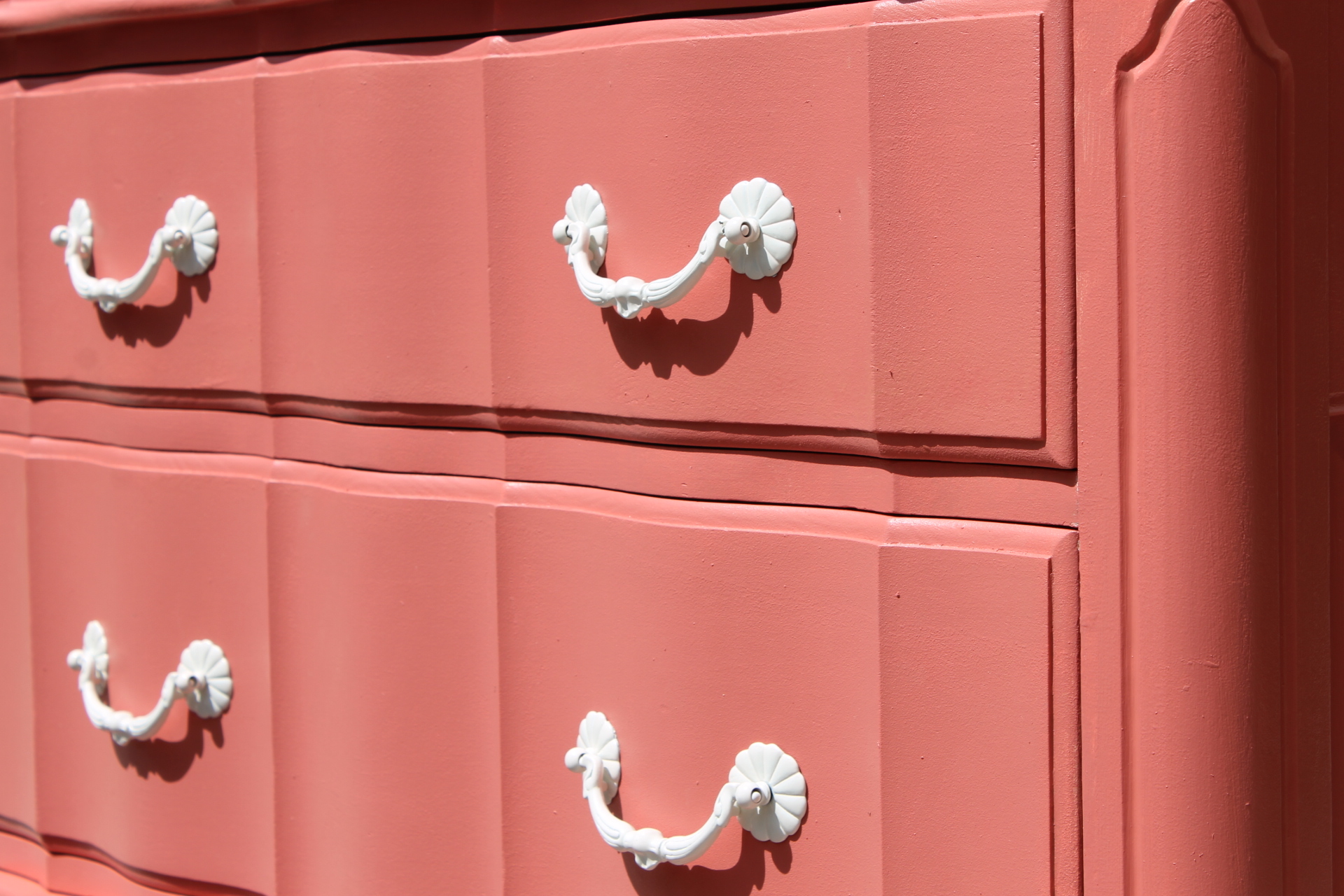 I even put out a drop cloth, I'm getting careful in my old age.
I'm calling this dresser South Beach. Just reminds me of urban modern chic in Florida and the color issss fabulouuuuus…
What do you think?
Be Blessed XO, Lisa
Update 4/8/13 SOLD!