Alright so basically what I did was figure out the final measurement of my piece which was 24″ square. Then I divided it into 4 for the 4 sets of wood that went in strips.
See the 4 strips above?
So each strip is 6″ and I marked that out on my work table with tape.
Cutting the first piece was the hardest. I put my chop saw at a 45 degree angle and did some test pieces to figure it all out. All I can say is that you should have some extra pallet wood for this. It just takes some doing. I am not good at math and I'm sure there is a scientific way to go about figuring how long your piece should be but that's not what I did.
So here are my first pieces, they are set up this way because I was messing around with them. I had one piece go from the outer edge of the tape to the inner edge of the middle tape. Then I cut both matching pieces "together" on the chop saw. To get an even cut.
I love this "arrow" look. It reminds me of traffic signs in England. Anyway, your next few pieces are all going to be the same cut. I used my laser A Lot and brought down the blade on the saw to the wood before cutting to see where it was going to "hit" the wood.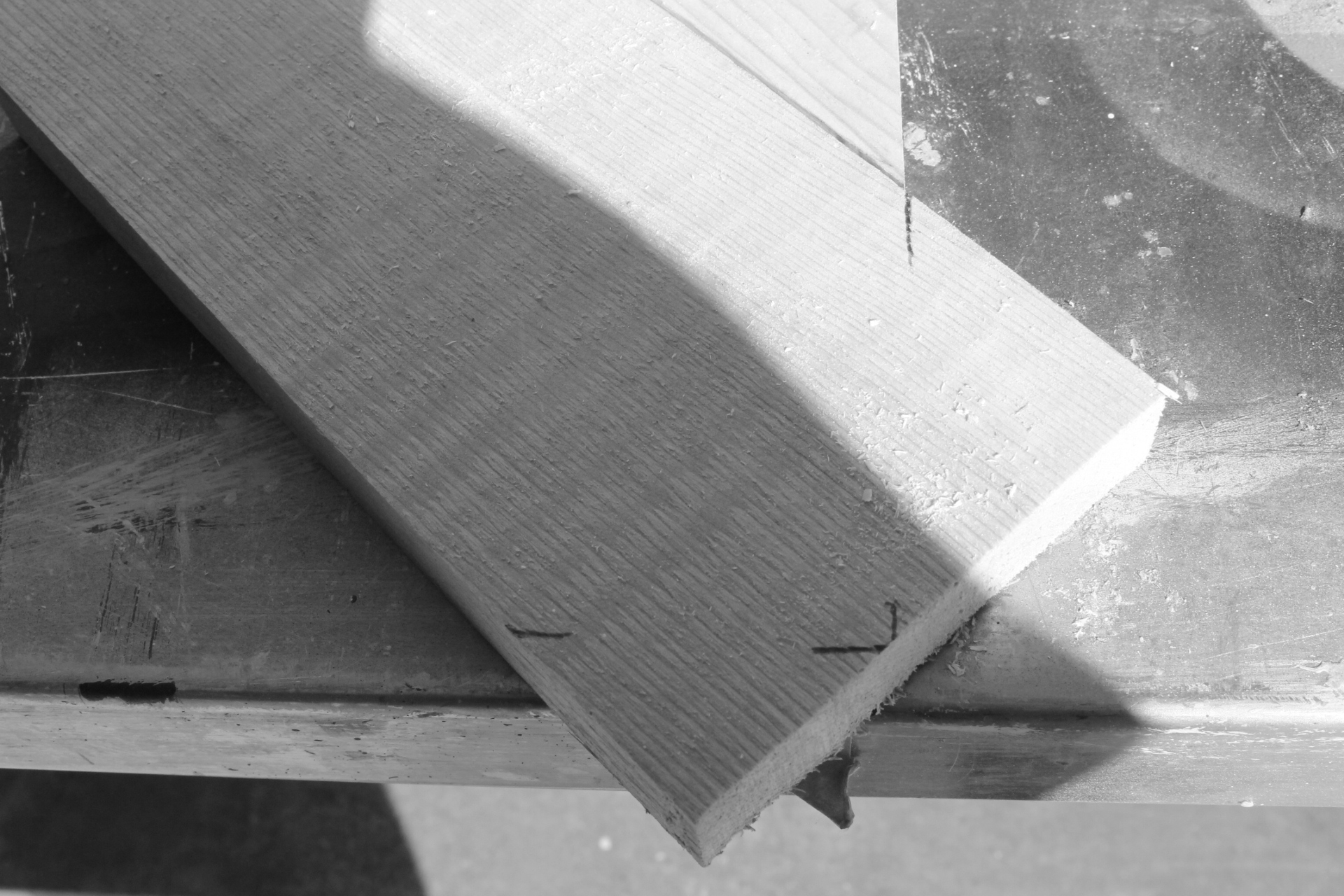 So this is the next piece that is a different measurement because I'm going to fill in the last in this row. I did something totally technical here and eyeballed it and marked my lines with a pen! And guess what? It worked! I have no idea how my camera got switched to B&W here…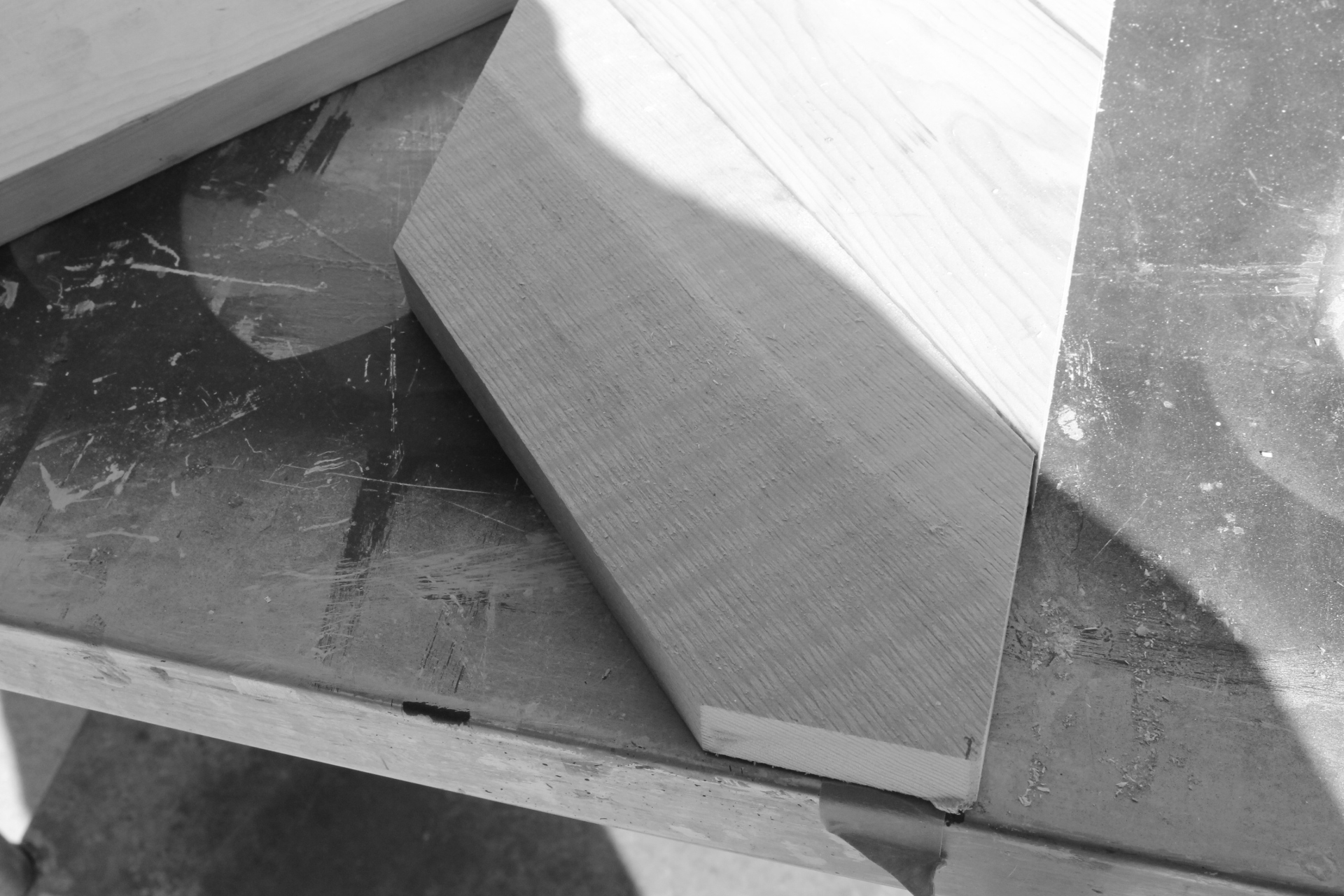 Cut Piece, do the same for the other side.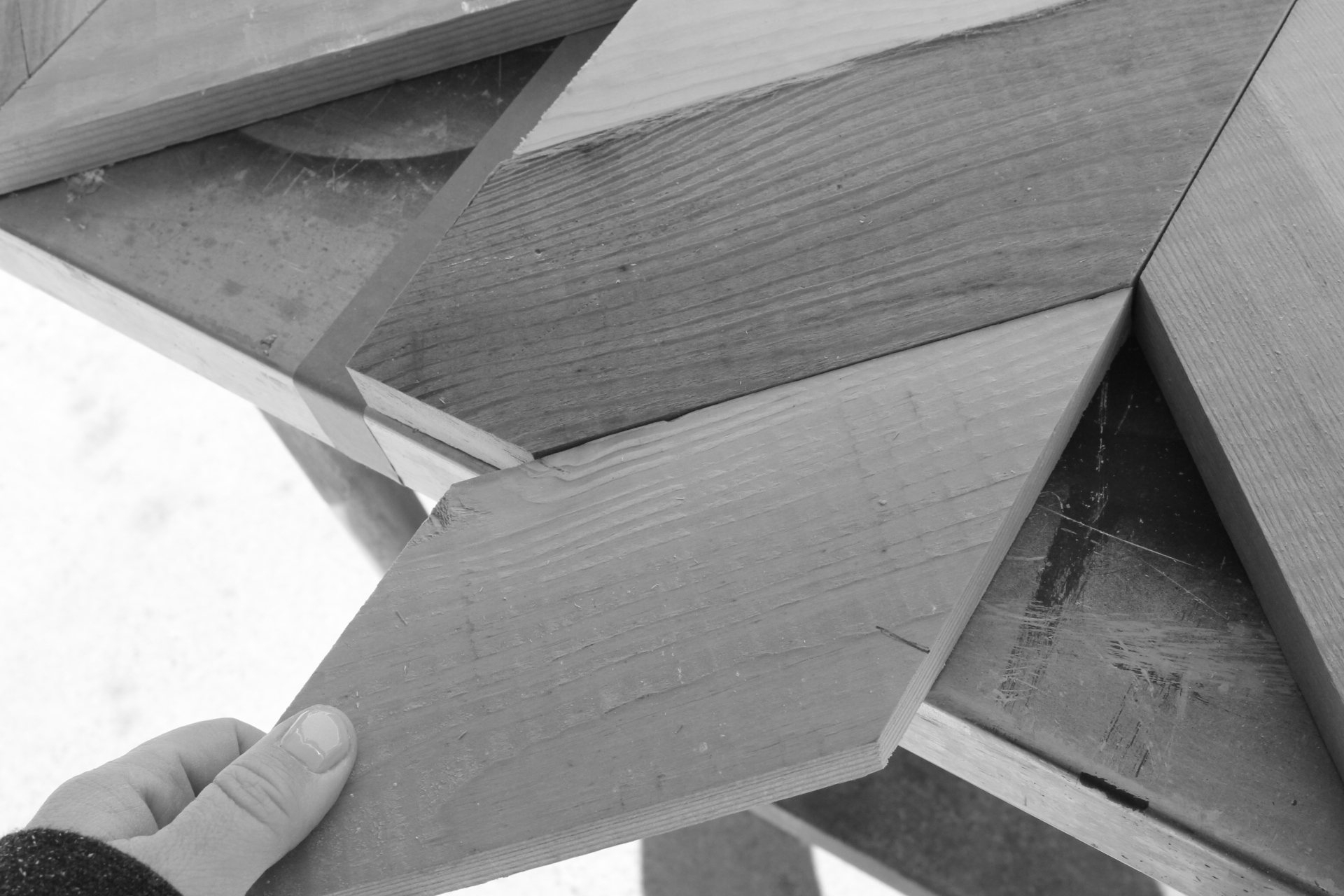 Bottom triangle, same method, eyeballing it and marking it with a pen. This was a lot of fun because it was like a puzzle and actually once I got going it went faster than I thought. 
Finished side. I did make one mistake. my lines don't connect down the middle. I guess that's a pretty major mistake but I don't really care. I'm not going for perfection and I will tackle that next time.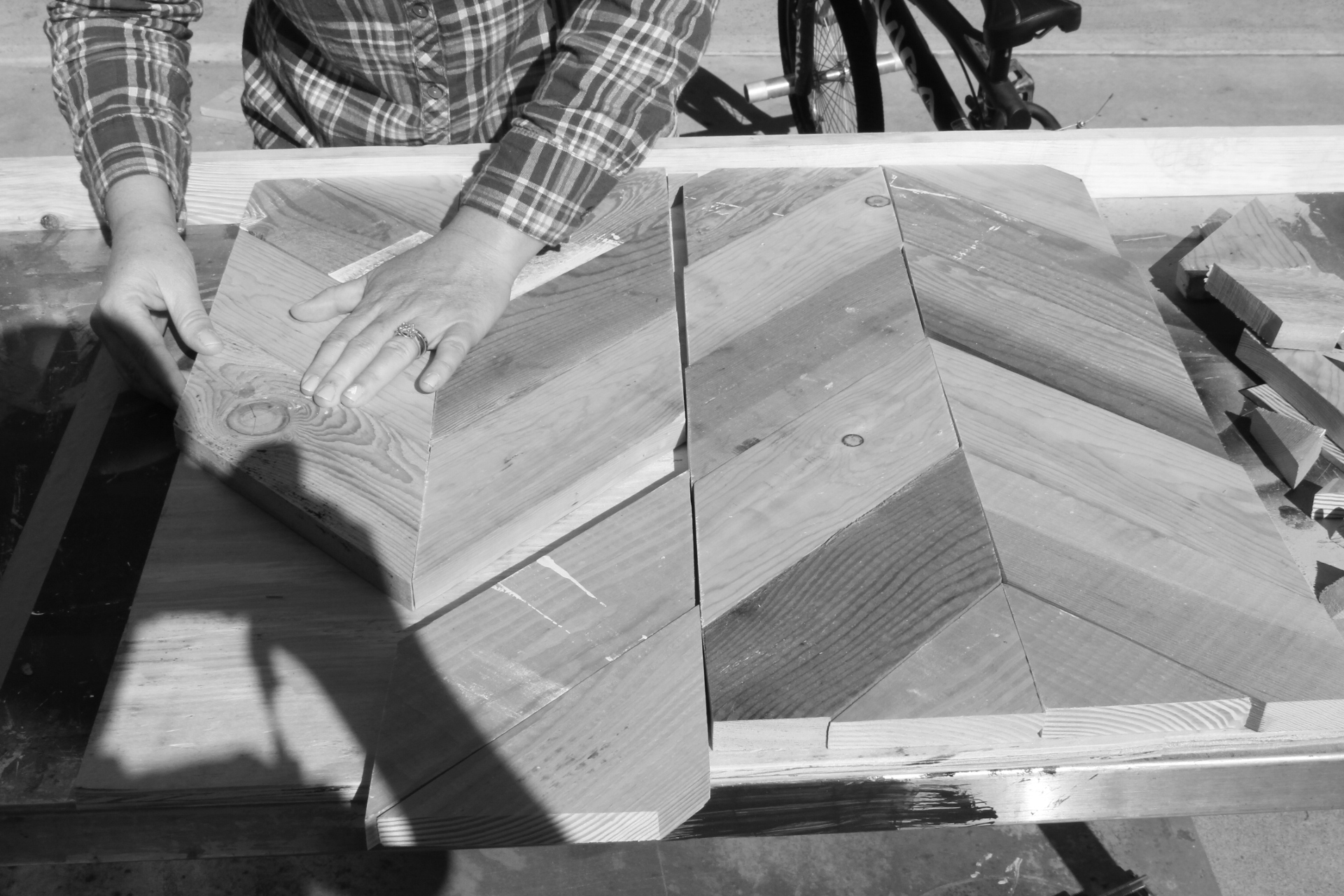 They almost go together but not really. I'm totally OK with this. If you're not then I'm sure if you get this far you can figure out how to make them match. 
Completed cuts. Then I used wood glue to glue down my pieces and let it dry for a few hours. I did not stain or paint my pieces beforehand. I think next time that is something I will try for a different look. Once the glue was good and dry I took my electric sander and sanded over the whole piece to make it smooth. I used 120 grit.
I will show you my finished piece tomorrow. I did put some sides on it to hide the plywood underneath. My brother showed me how to do an angled miter cut to form a "frame" around the whole piece. I will be using this as a coffee table tray for our ottoman. I will also add a piece of felt to the whole bottom and maybe some handles.
I'm really excited and proud of myself for doing this. It looked harder than it was. Don't let the intricate cuts fool you. Go for it!