It's done. I'm in love. I'm sure those oranges won't stay there for long though. Not when you have 3 kids in the house. Oh well a girl can dream. Here is my shabby chic DIY pallet wood tray.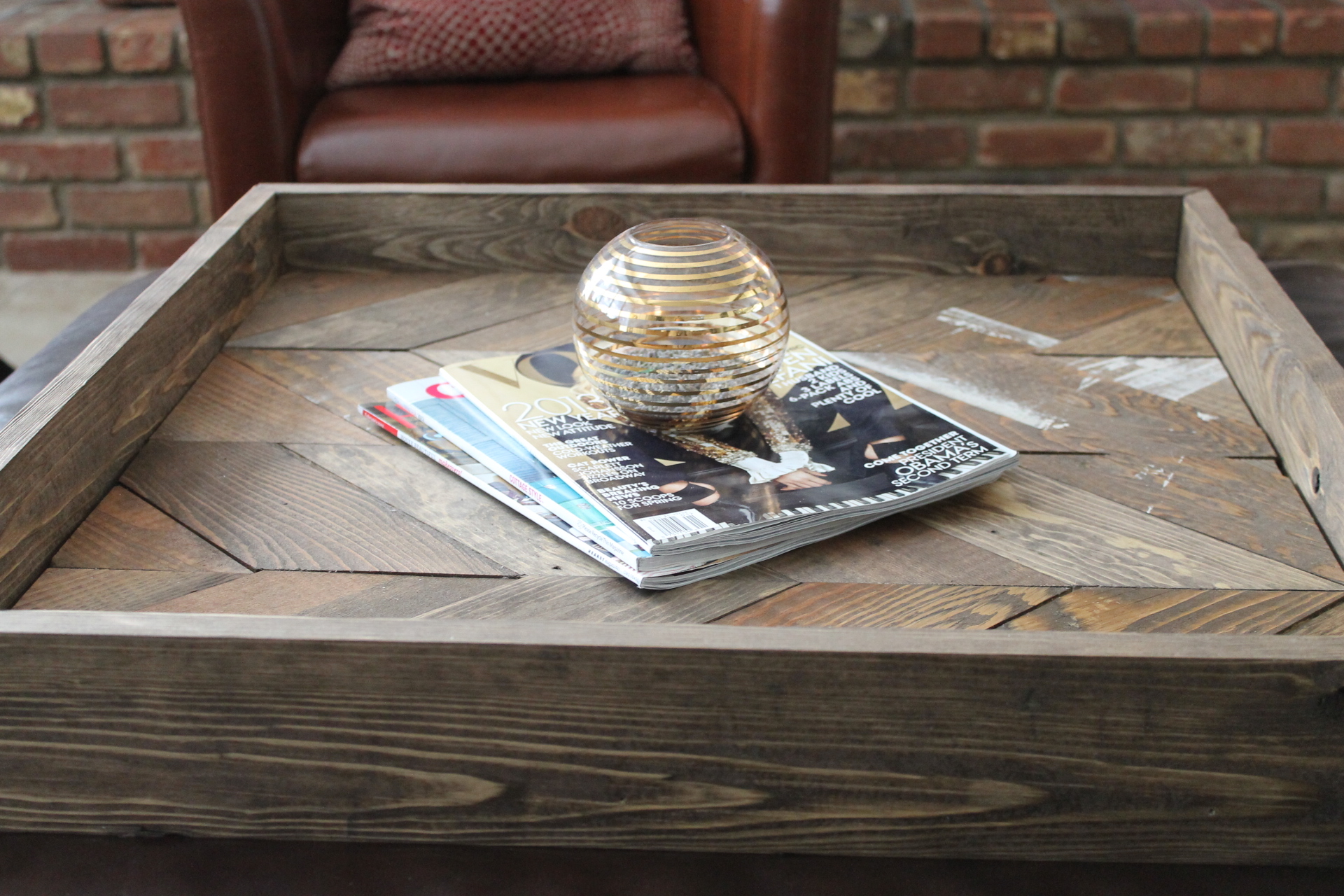 Its a lot of shabby chic DIY pallet wood.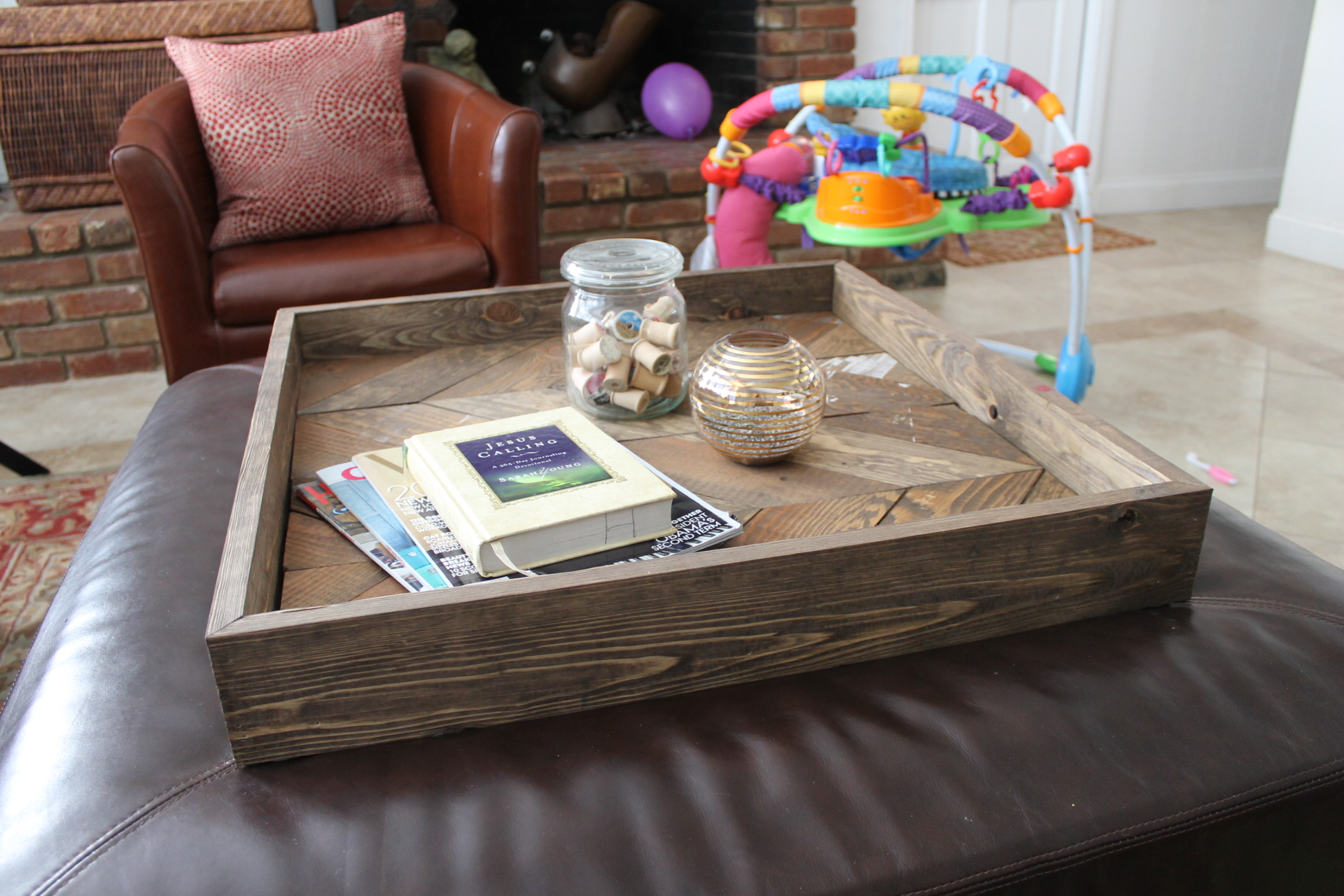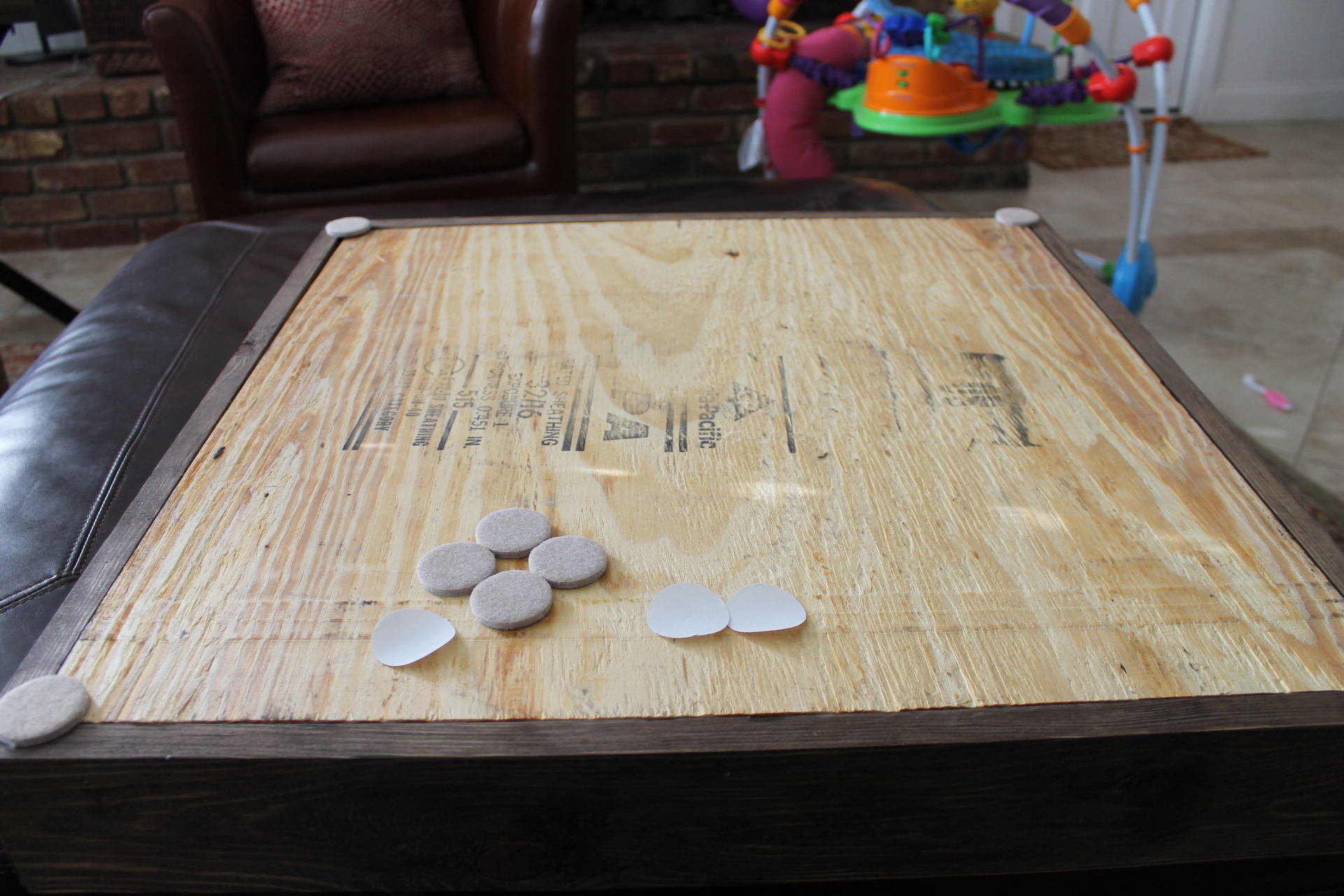 Putting on the felt pads, as per request from Hubs.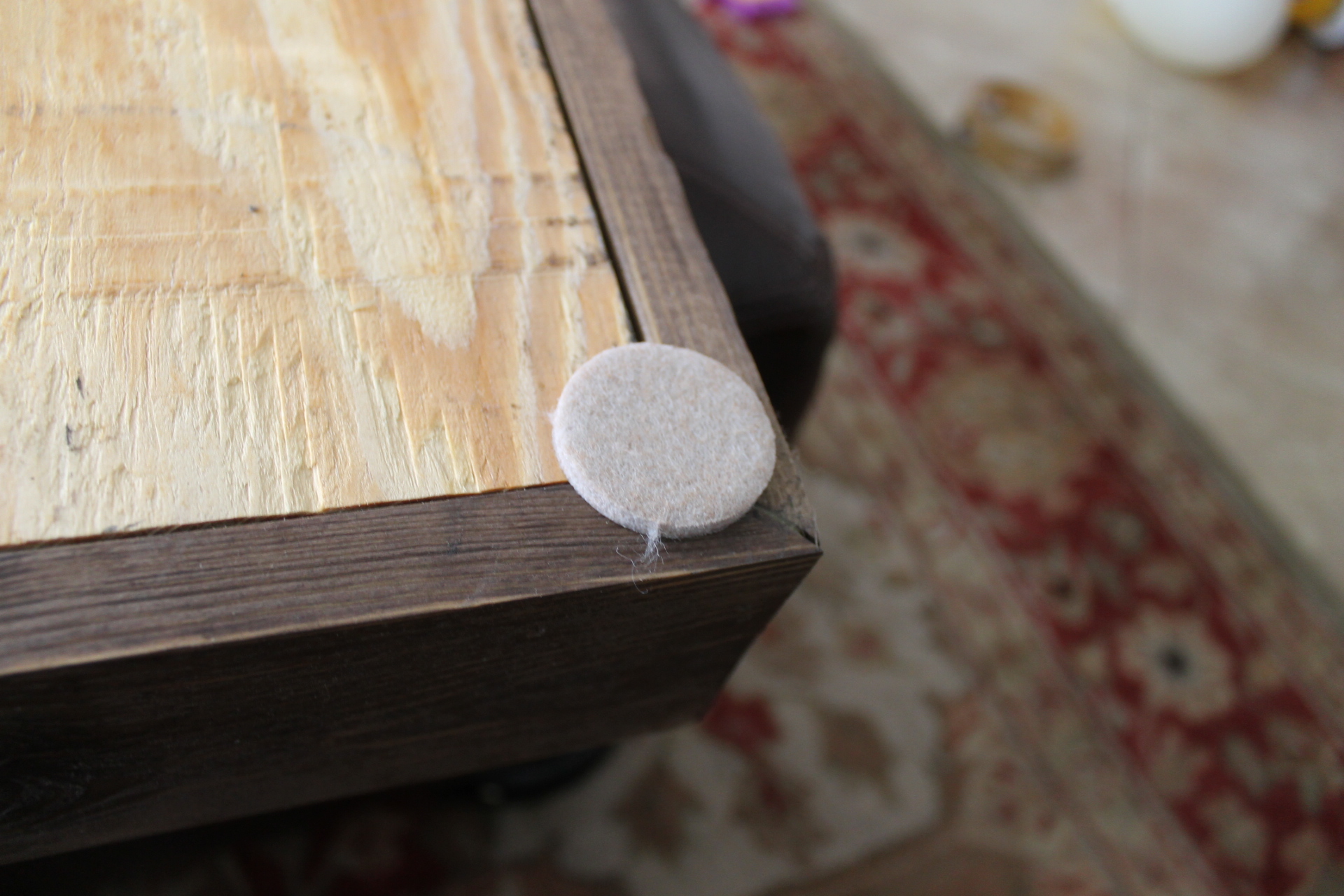 I wonder how long they'll stay on there?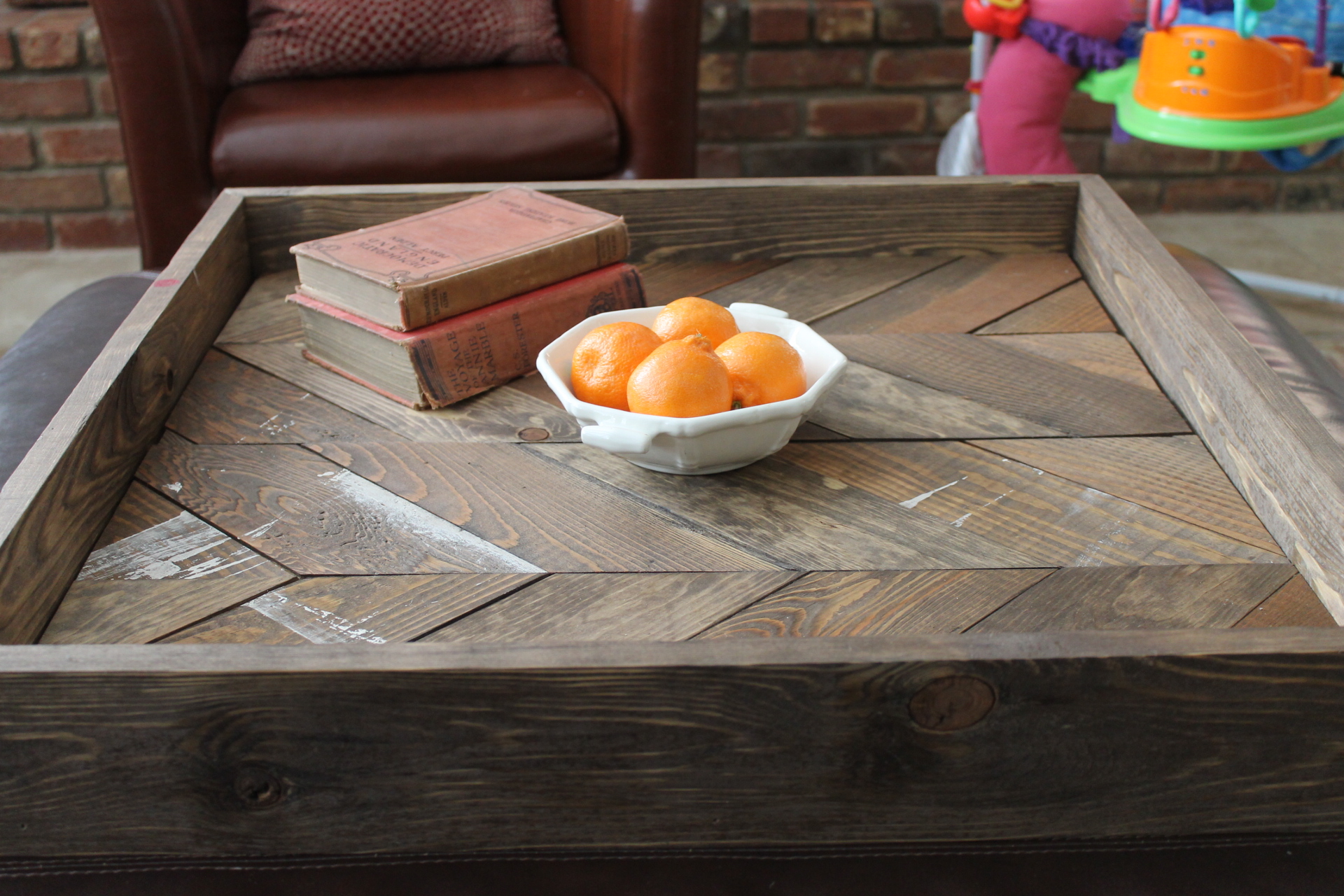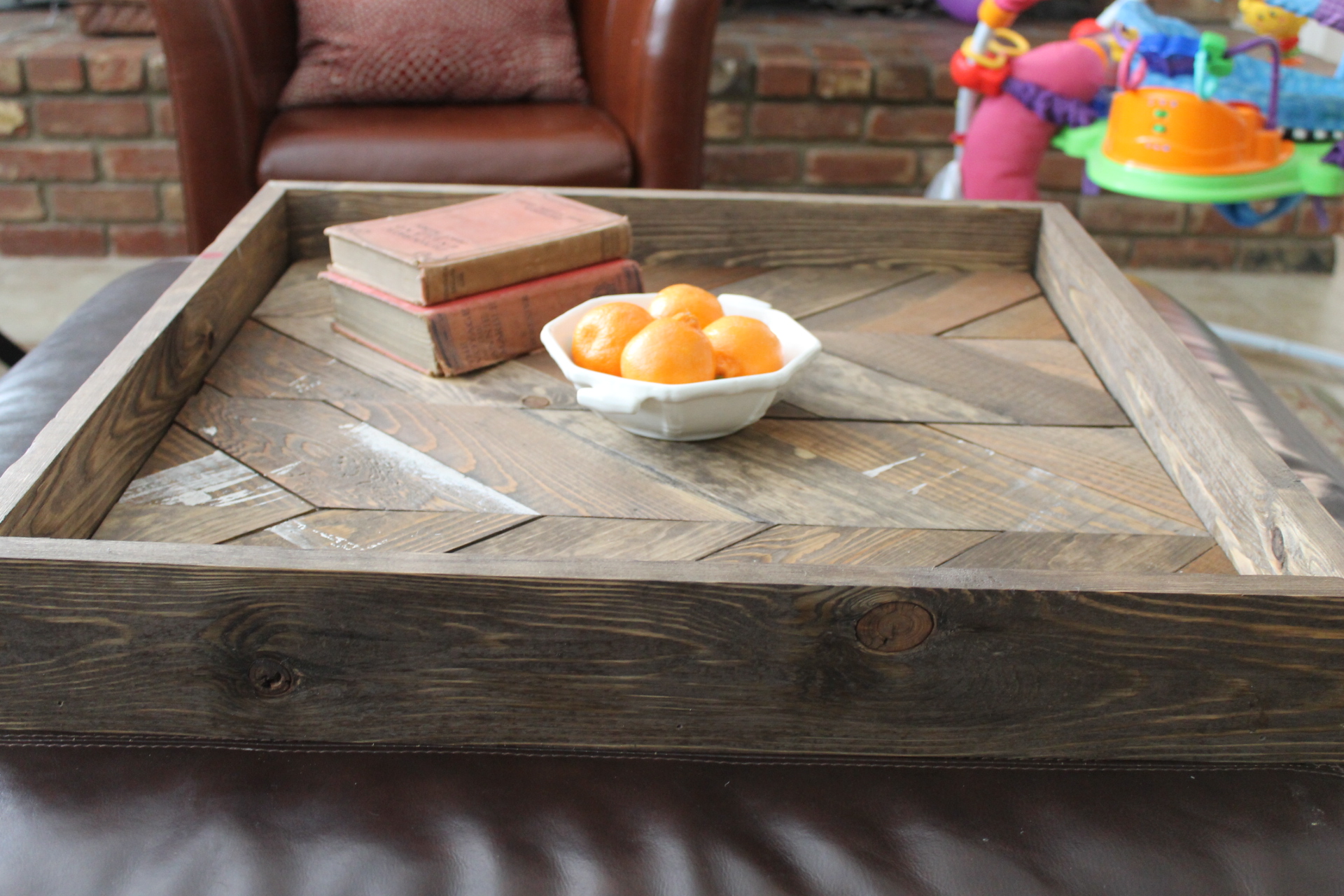 The oranges in the pic match the bouncer, total co-inkydink! 
 I love the grain. The stain I used was Minwax, special walnut. And it's oh so special.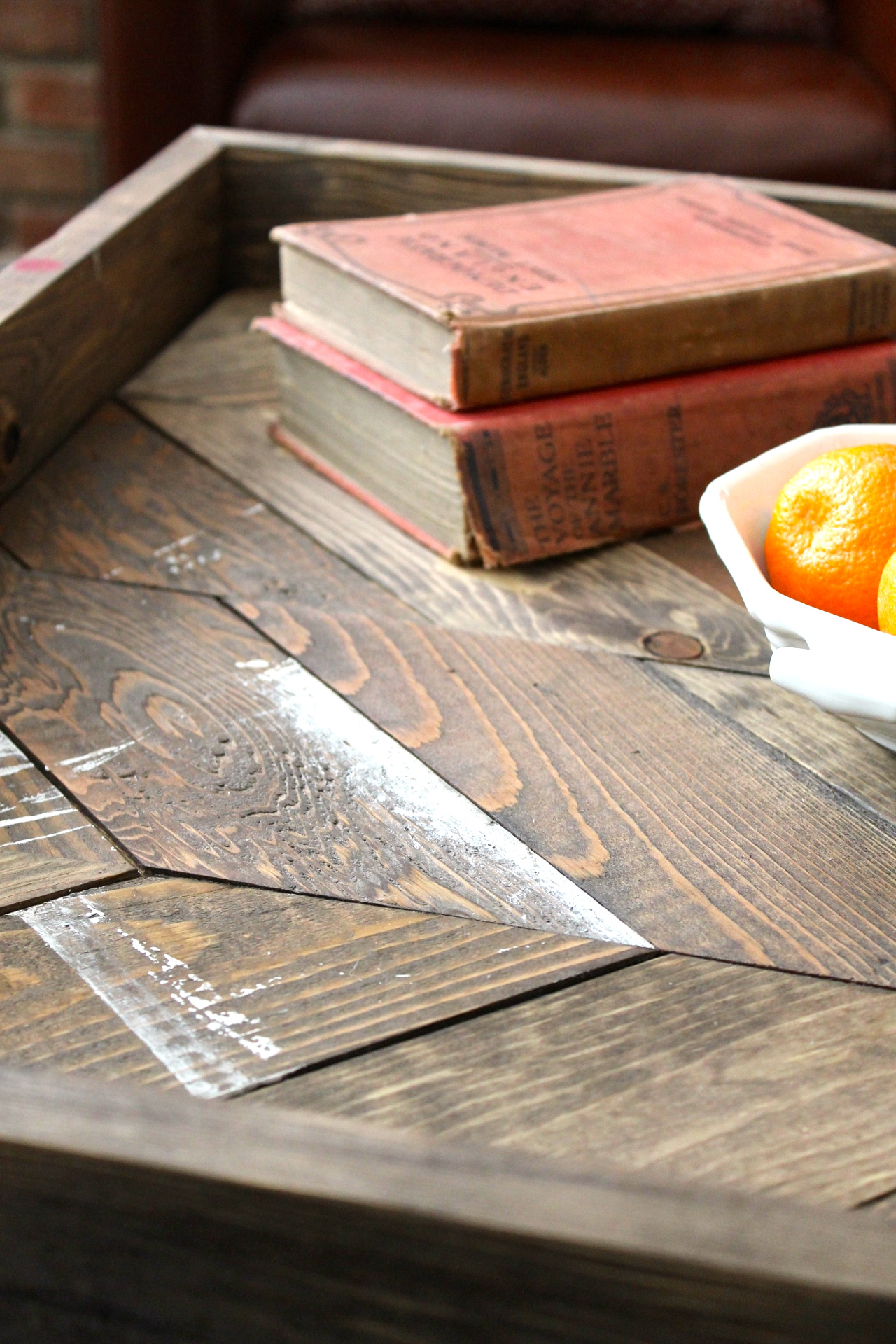 White paint from a previous painting project adds just a little bit of, well, me.
Since I have painting accidents all over our yard, hubby loves it.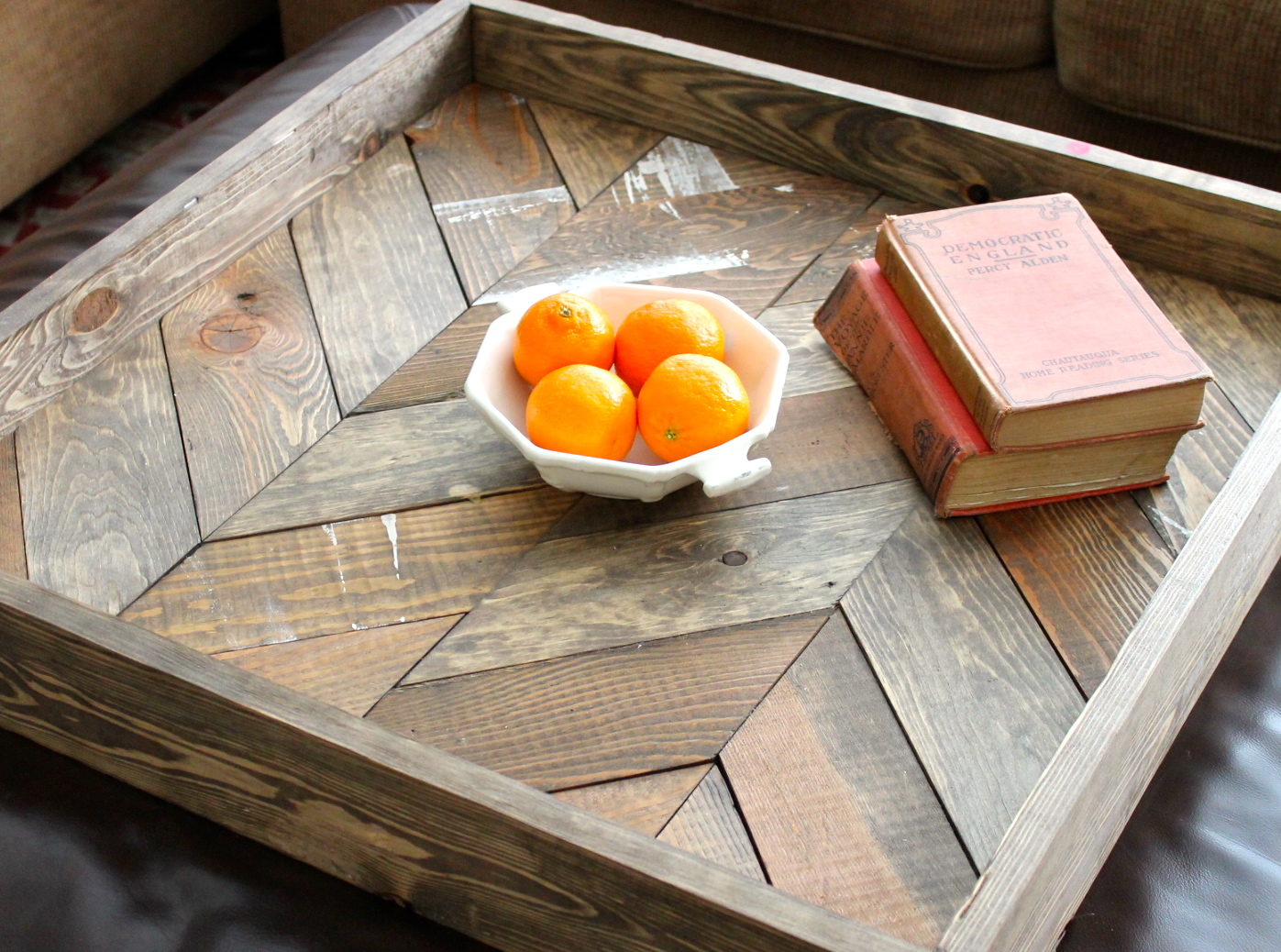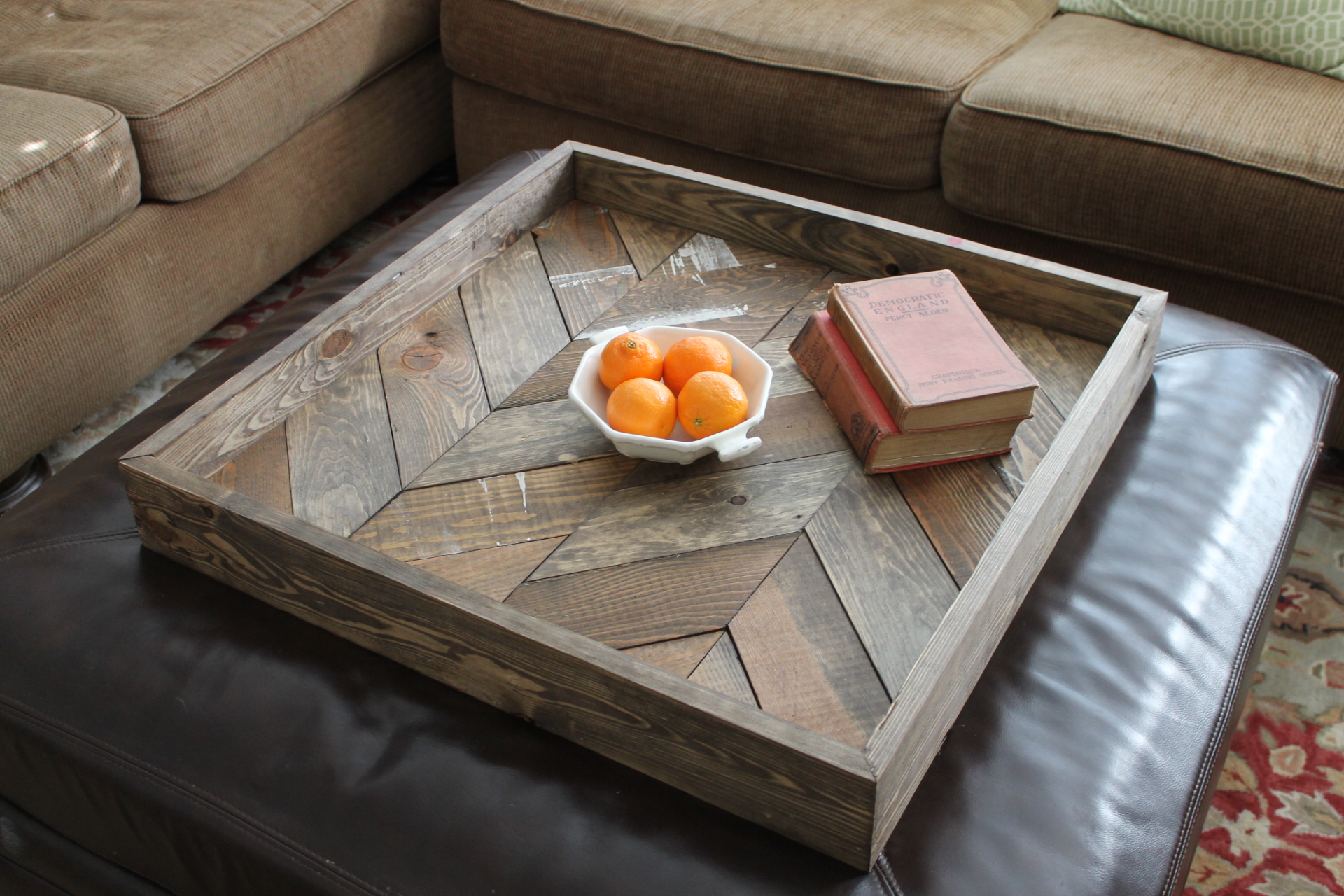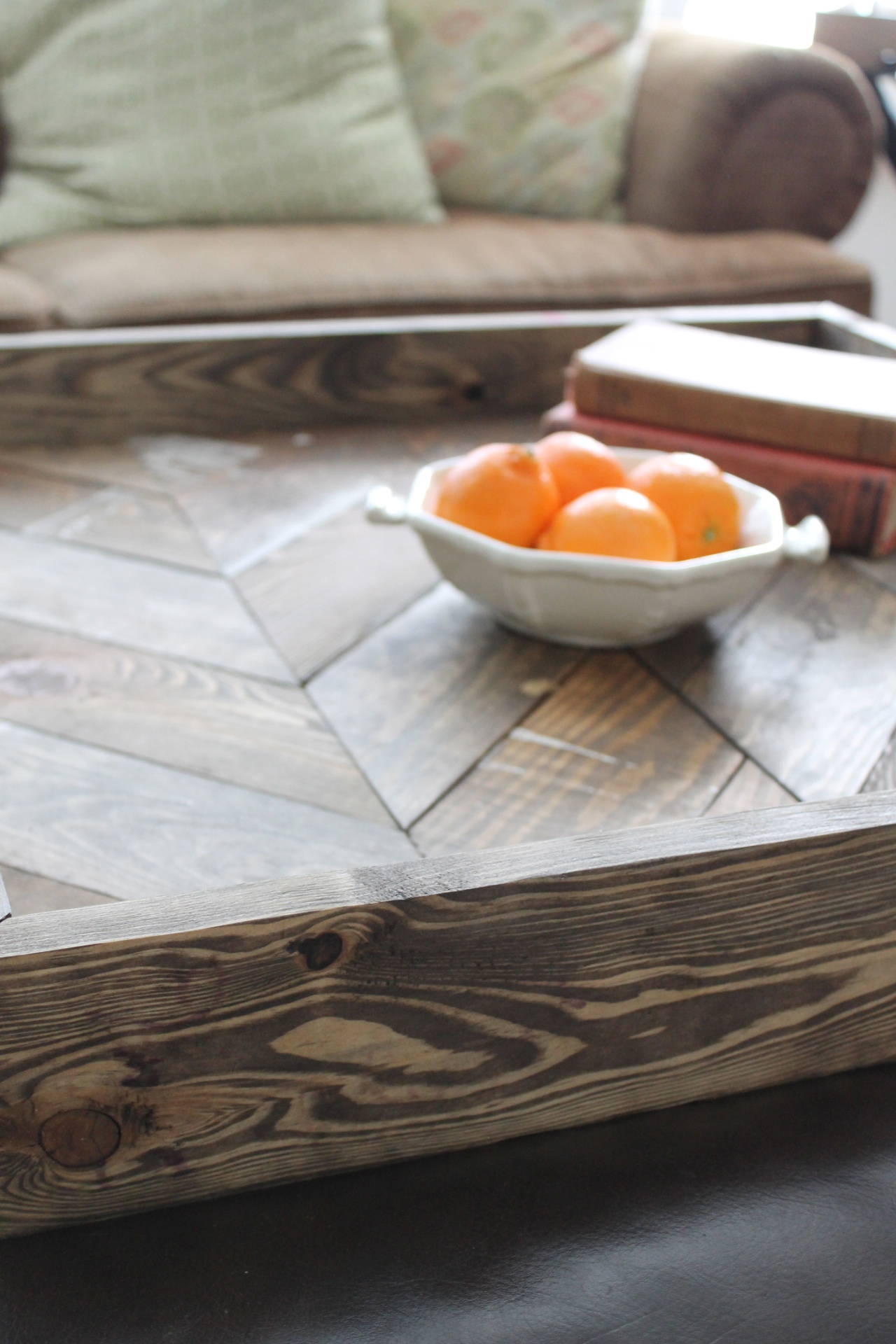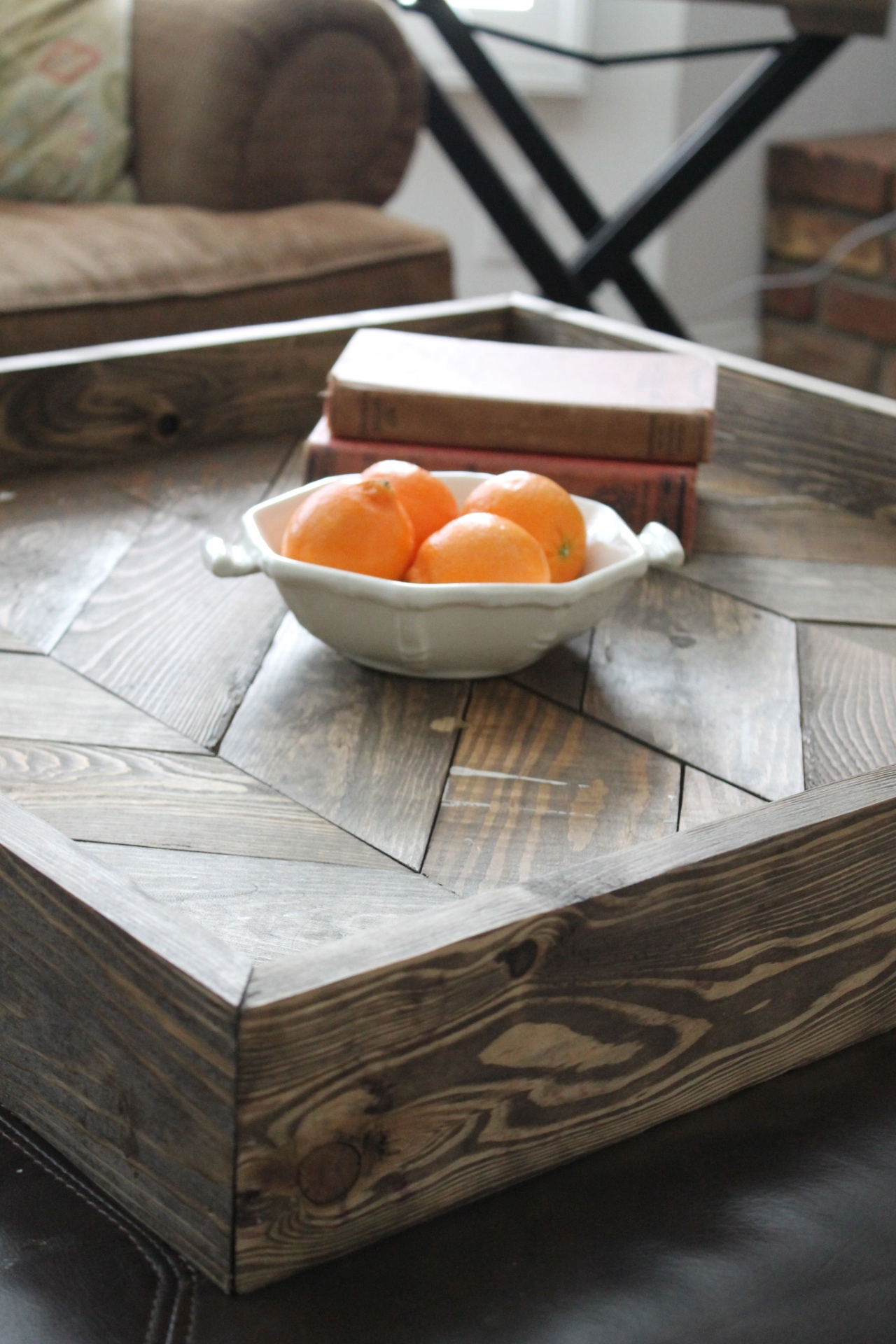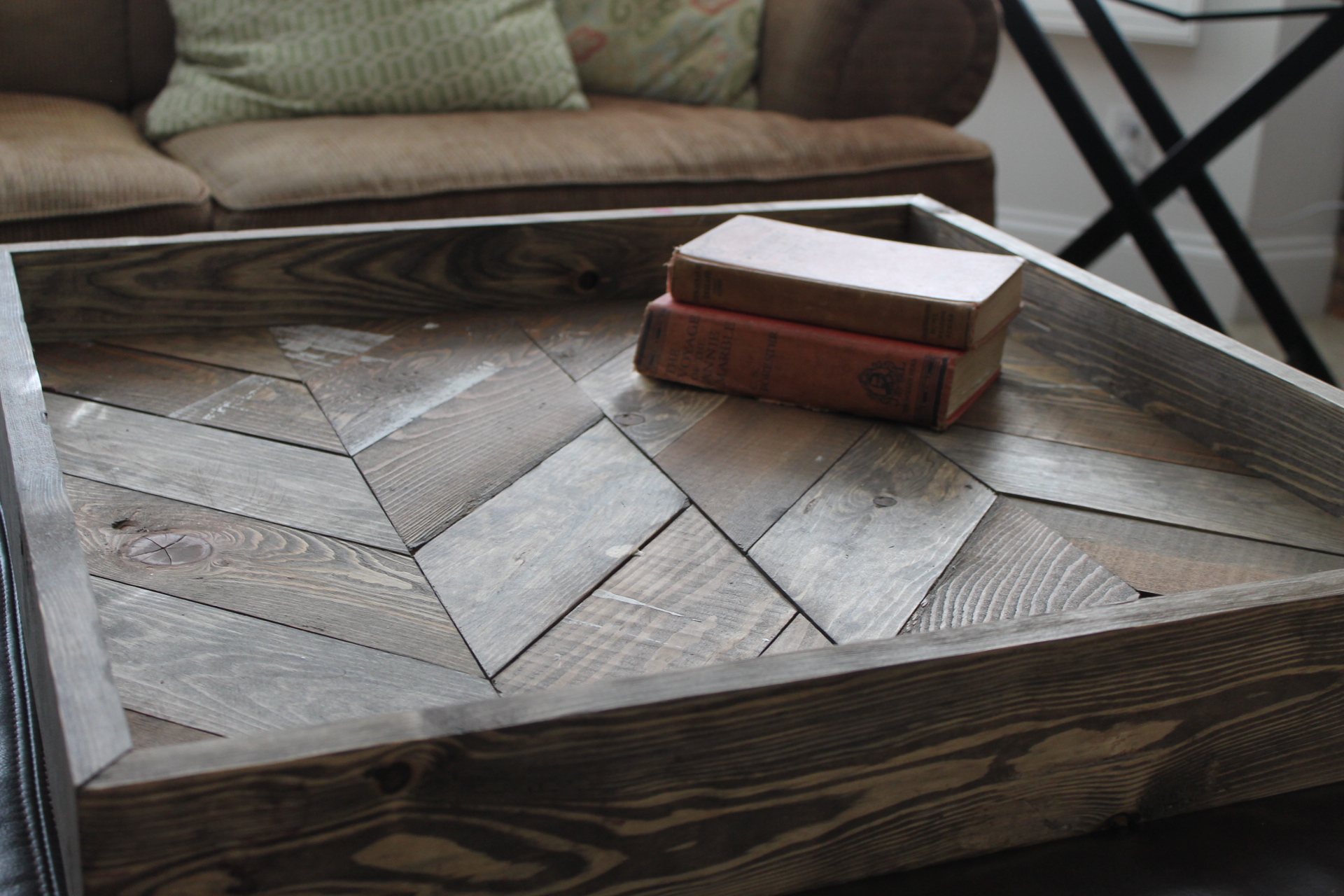 BTW these photos are unedited. I've decided to simplify my life and not use photoshop for a while. It's totally frustrating! It takes forever. I'm over it. Can you sense that I don't really know how to do it?
So, do you like?