I recently received a free coffee table from my brother and sister-in-law. It has been in their house for quite some time and seen a few knock and bumps. But I happily took her off of their hands. My plan was to use some gray wood stain by Minwax to achieve the makeover look from my inspiration picture from a House Beautiful Magazine spread.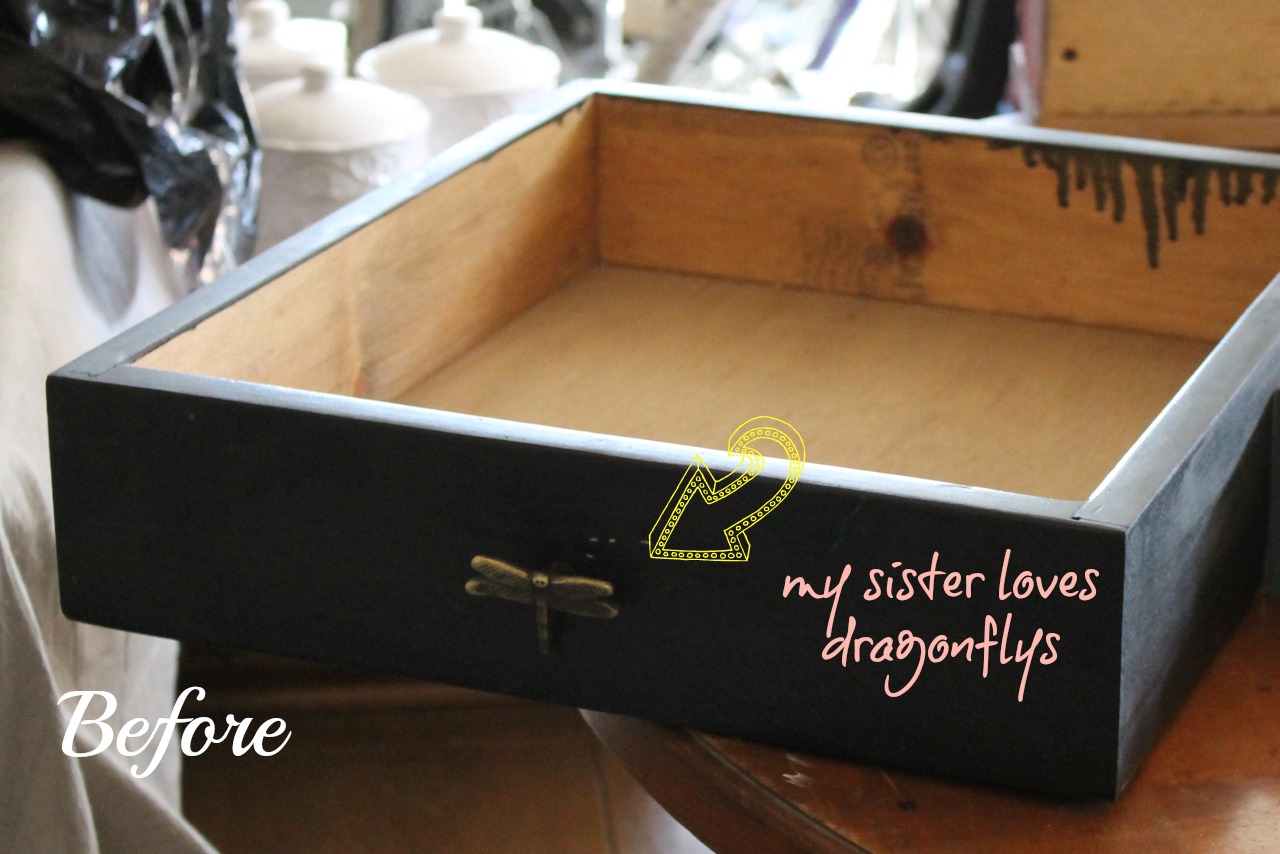 All I have is a picture of the drawer for the "before" shot.
This was my inspiration coffee table. I was a little confused how to achieve this paint finish. So I started by using some watered down white paint followed by gray wood stain by Minwax and lastly Annie Sloan Dark Wax. Followed by some sanding with fine grit sandpaper.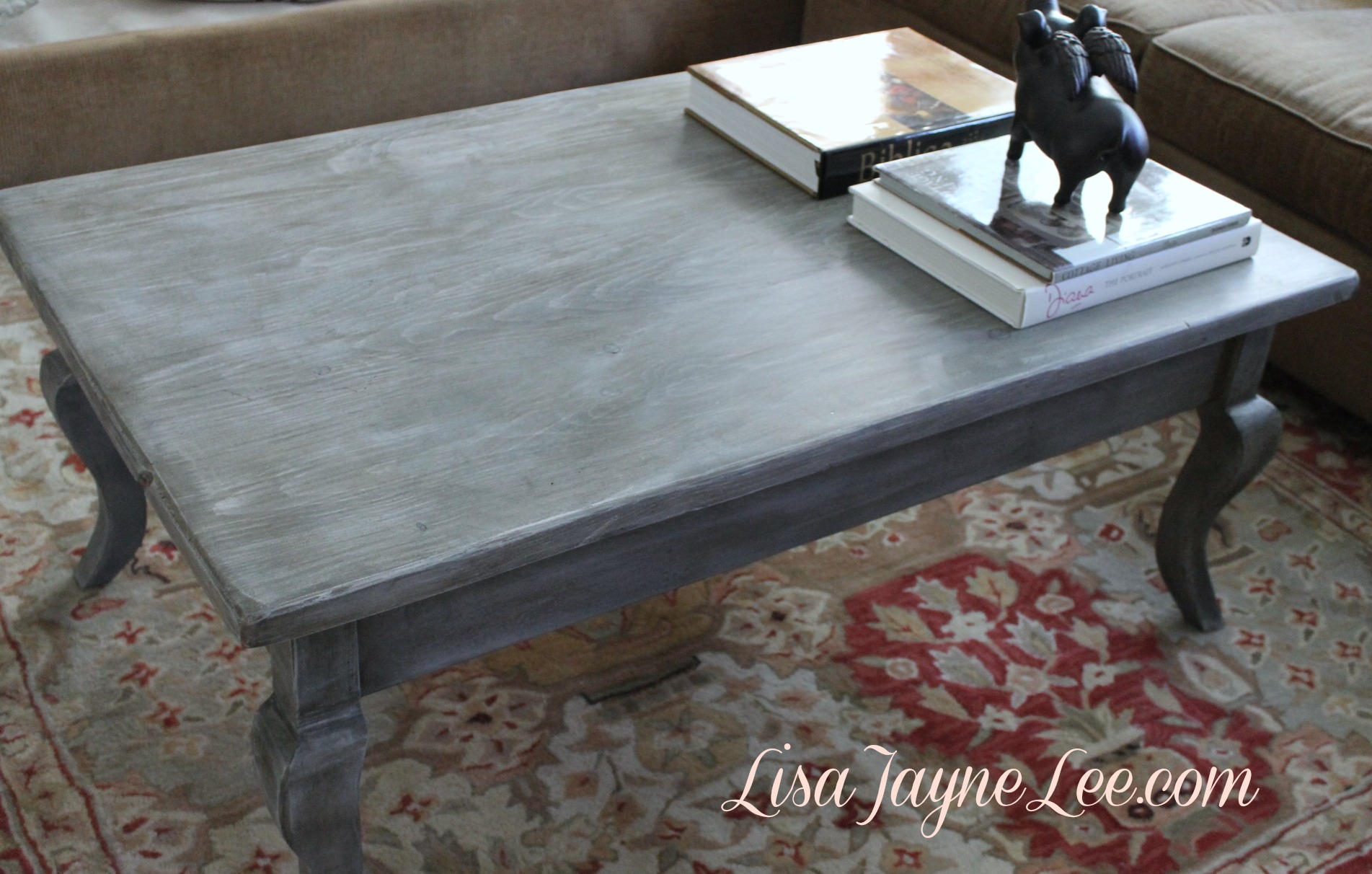 After! What do you think? I love it! At first it was a little too gray so I added some Annie Sloan Dark Wax and rubbed rubbed rubbed! Then I took fine grit sandpaper and sanded sanded sanded! Alot of the wax came off but it achieved the grainy look I was going for.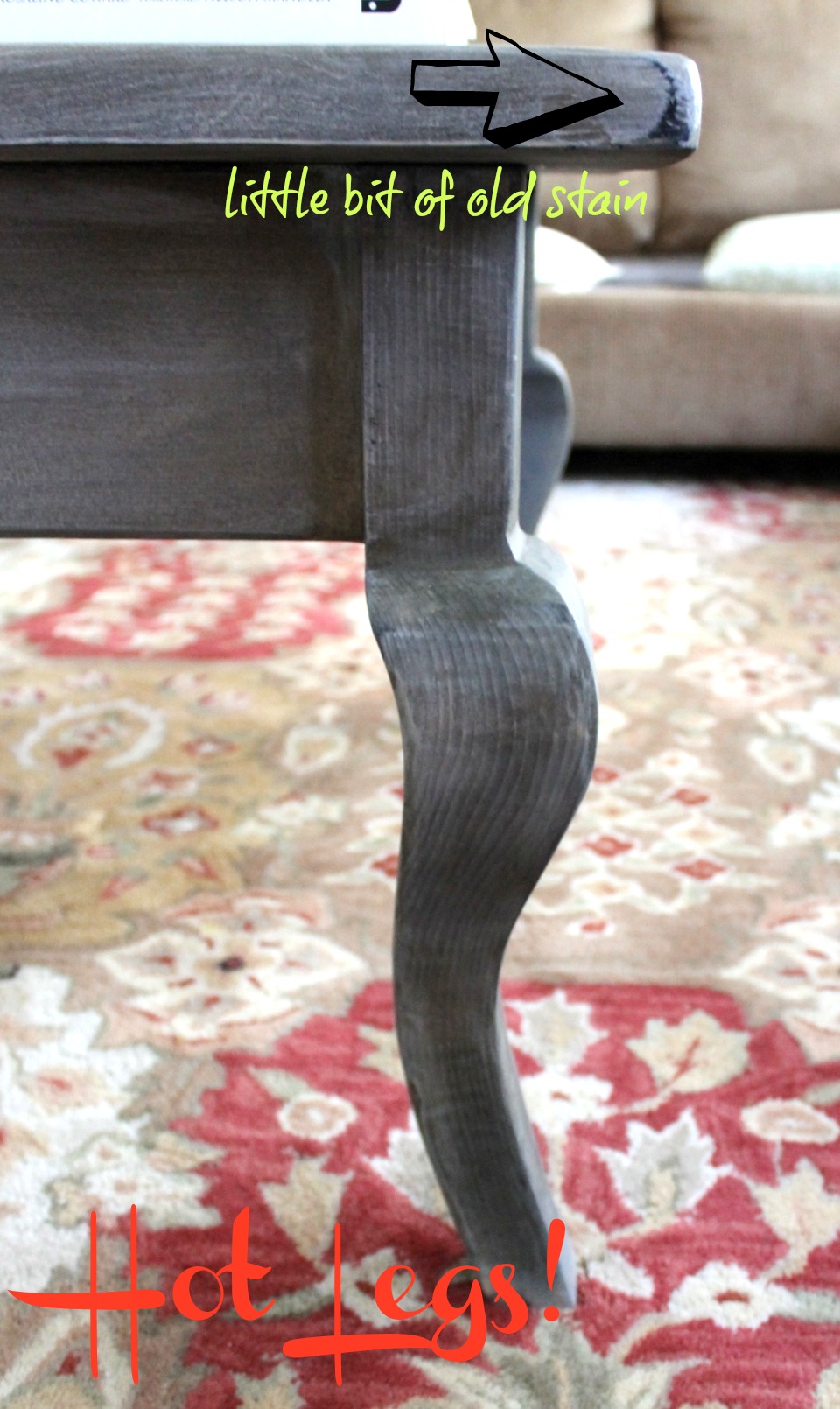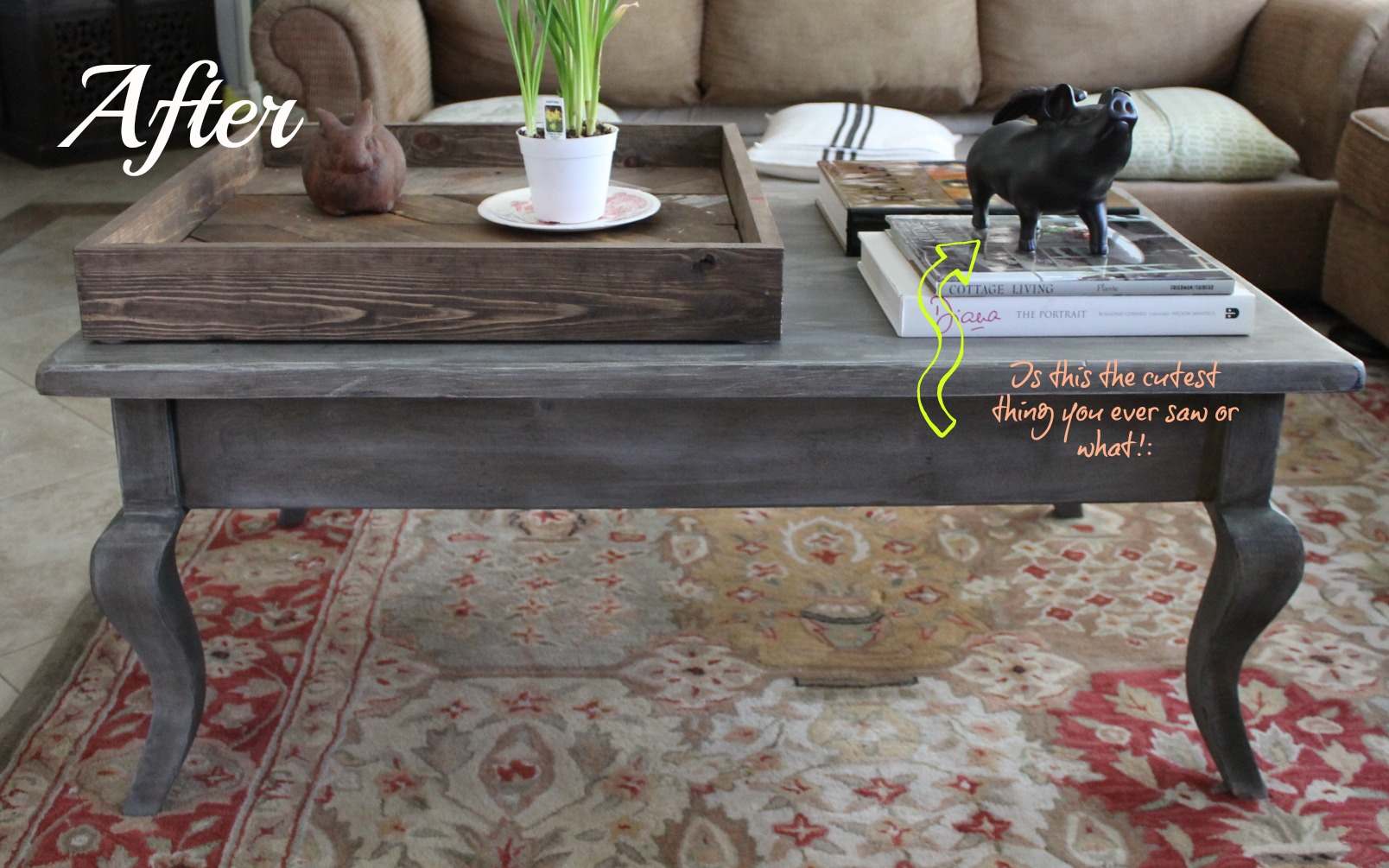 Once again
Before – – –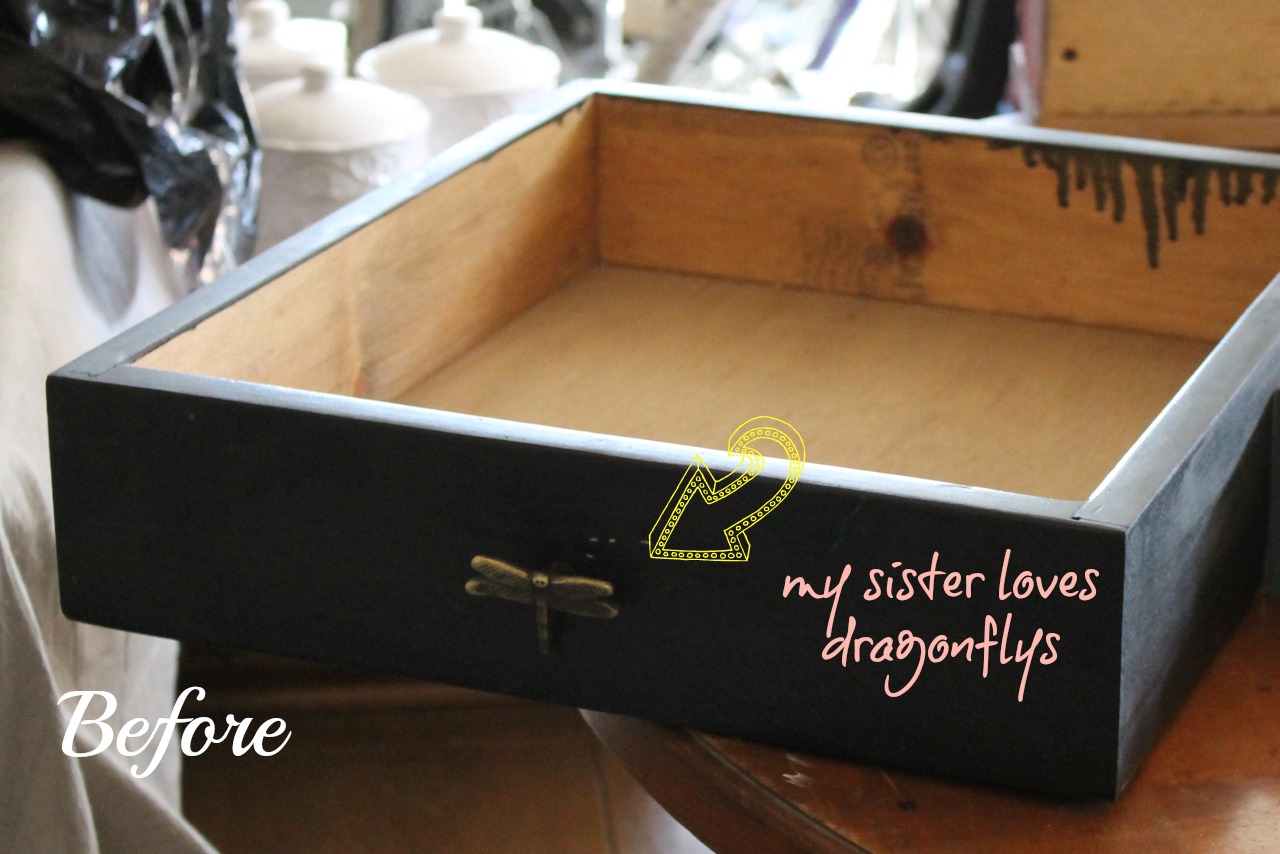 After – – –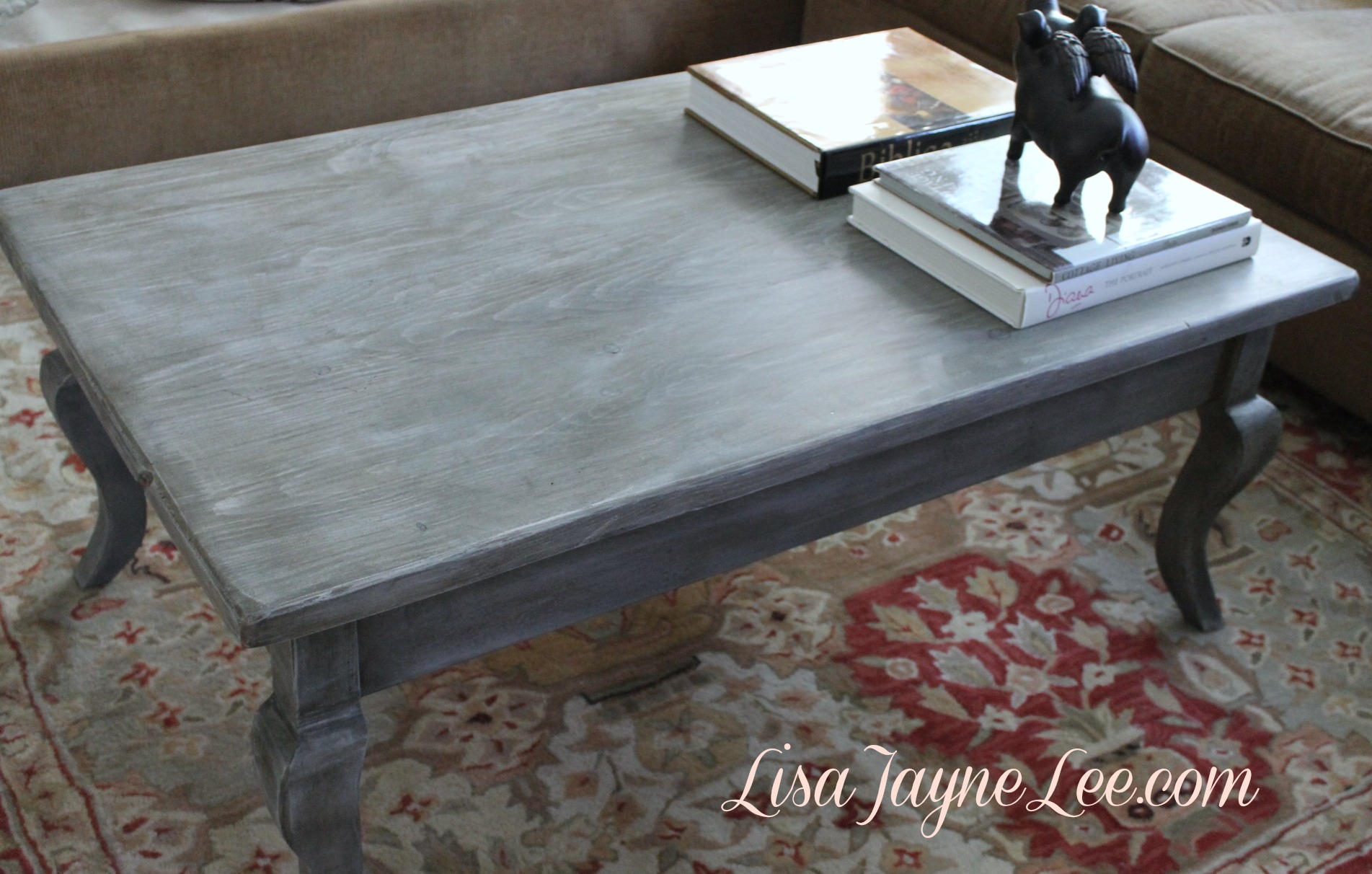 Now…about that couch…. 😉
Be blessed xo